In early May this year, the Mahindra Bolero Maxi Truck Plus was launched. The new Maxi Truck Plus saw the updated Bolero's front fascia design and the new m2DICR engine powering it.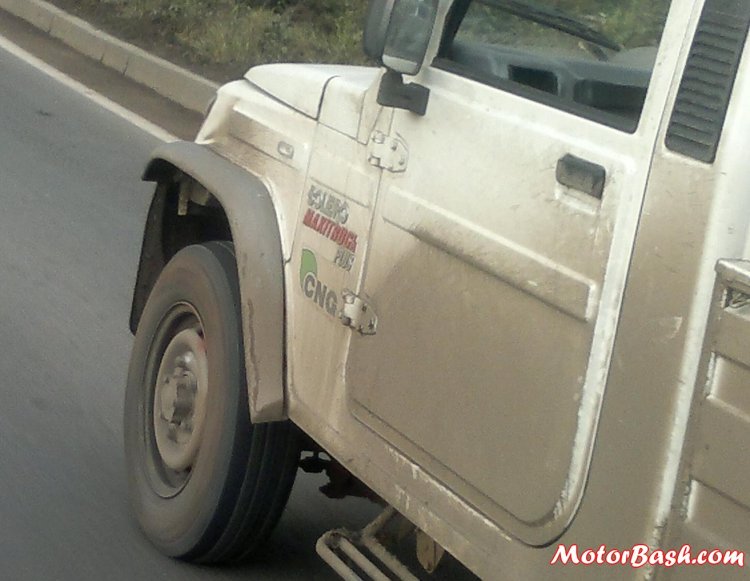 MotorBash has now spied a CNG variant of the Maxi Truck Plus. The front fender of the pickup, which has CNG written on it, easily identifies the vehicle. There are no other changes to speak of as everything else is identical to the regular Maxi Truck Plus.
Mahindra's current lineup in this segment includes the Maxi Truck Plus, the Maxi Truck and the Maxi Truck CNG. A CNG variant on the Truck Plus would complete their lineup of having two variants, each with two fuel types.
The Maxi Truck CNG (1,00kg payload capacity) is powered by a 2.5-liter engine producing 70hp and 180Nm of torque. The same powertrain is likely to carried forward to Truck Plus.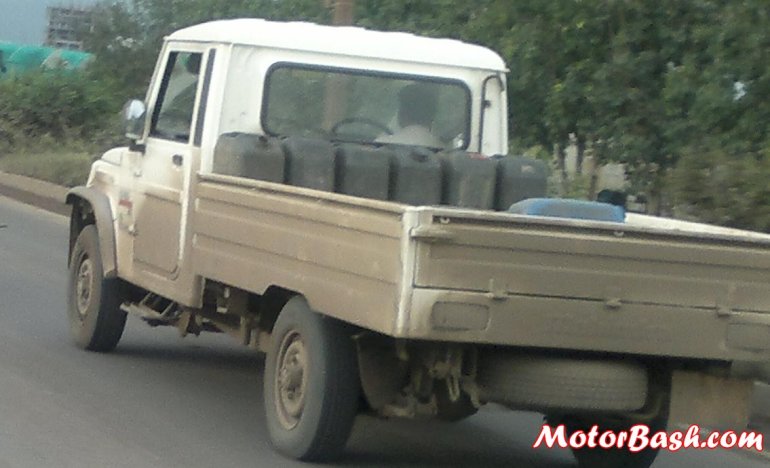 On the Maxi Truck Plus (1,150kg payload capacity), Mahindra also offered power steering as part of the optional equipment. The vehicle's turning radius was reduced to 5.5m for improved maneuverability, while additional features such as engine immobilizer and a mobile phone charging point were added.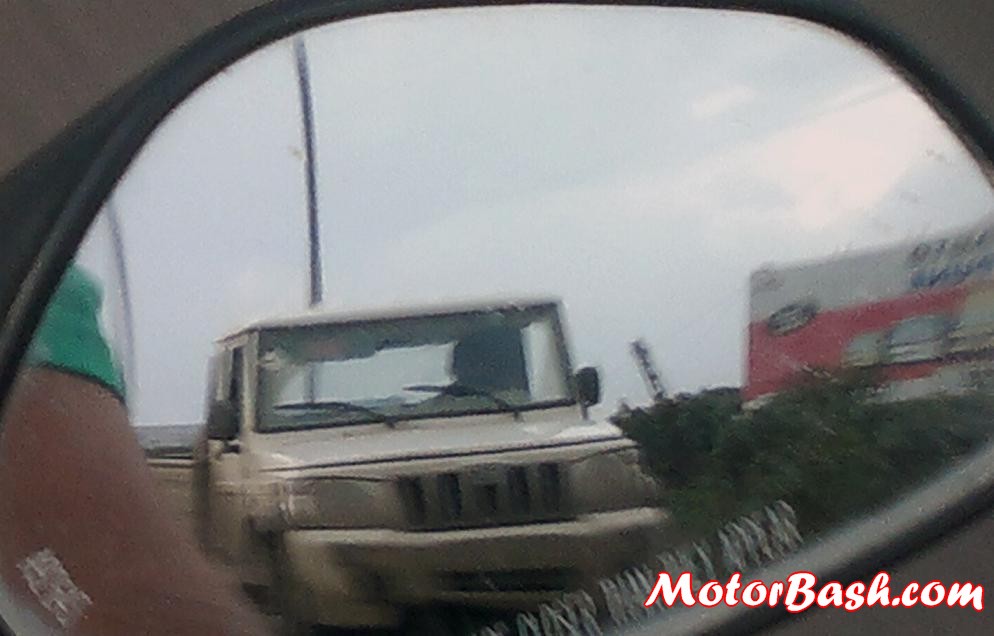 The Maxi Truck Plus has a cargo box 3.7 sq.m in area, measuring 2,500mm x 1,620mm x 458mm.
Mahindra also introduced a 1 year/unlimited km warranty on the Maxi Truck Plus.