After unsuccessfully attempting to crack the motorcycle segment with its Stallio commuter, Mahindra 2 Wheelers owes its recovery to its lineup of automatic scooters.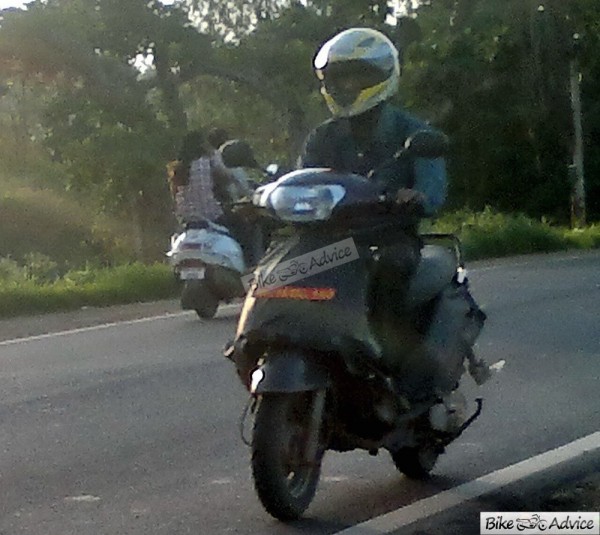 The traction offered by the Mahindra Duro DZ and the Rodeo RZ has given the two-wheeler wing of Mahindra enough confidence to have a second shot at the motorcycle segment. The Centuro has started off well, thanks to its first-in-class gadgets.
Mahindra is only present in the 125cc scooter segment so far but the real volume comes from 110cc scooters. The Honda Activa is leading the segment with unquestionable authority and it seems Mahindra is gearing up to launch a rival.
Regular Indian Autos Blog readers know that the company is testing early prototypes of what is reported to be a 110cc automatic scooter. Bikeadvice.in has managed to capture the test mule once again on the outskirts of Pune.
As on the earlier test mule, this one uses donor body panels. The headlamp are from the Duro DZ while the rear bears resemblances to the Rodeo RZ.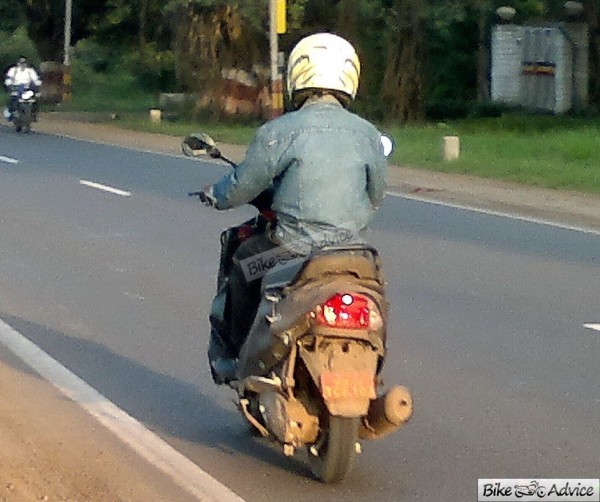 However, on closer observation, you can see that the silencer has an elliptical cross section compared to the current Mahindra scooters' circular units. This suggests the possibility of a new powertrain or an exhaust system under development.
While it's still unclear, there are chances the new scooter could adopt the 110cc motor that powers the Centuro and Pantero.
It's to be noted that Mahindra 2 Wheelers has announced ten new or refreshed products in the next two years and the 110cc scooter would be one of them.
[Source: Bikeadvice.in]