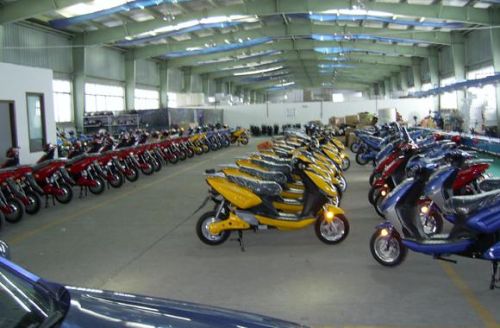 Power storage manufacturer Luminous Power Technologies, part of SAR Group, will be launching its electric scooter 'Lectrix' next month and aims to sell about 23,000 units by next year. Luminous Power Technologies Founder and CEO Rakesh Malhotra said the company has already completed test runs of its e-scooter, the research for which took about two years. "We will be launching it in November this year," he said.  This comes as good news as many companies are aggressively marketing their e-scooters at times of increasing pollution and rise in crude prices.
He said the products would be priced between Rs 22,000 and Rs 35,000. The company is planning to open around 50 exclusive showrooms this year, of which 36 are already complete.  "Presently, we would be focusing our business in North India only. Most of the outlets are opening next month and they are located in all major cities in North India like Delhi and also in smaller cities like Hisar, Karnal and Meerut," Malhotra said.
The e-scooter would be manufactured in its plant at Gagret in Himachal Pradesh, which has a capacity of producing about 3,000 units per month.  "We hope to sell about 23,000 units by around June next year. If we can achieve this target, we plan to enhance the capacity of the plant and raise it to around 35,000 units in the next two years," he added.
The company had earlier announced its plans to foray into the telecom sector this year by providing back-end-solutions to various operators.  "The aim is to provide telecom infrastructure as a turn-key solution. Besides, we will also provide indigenously developed batteries to operators with an aim to reduce diesel consumption," he added.  Presently, the company is constructing a Rs 200-crore plant in Himachal Pradesh for it and expects to be completed by June next year.
On the back of these products, the company aims to achieve a revenue of around Rs 1,800-2,000 crore by next fiscal.  "We are targetting an overall of Rs 1,800-2,000-crore revenue by next fiscal, of which, I hope, around Rs 1,000 would come from our e-bike business."
Source : Indicar