Reaches 0-100 km/h in just 3.9 seconds.
The 2015 Geneva Motor Show staged the world debut of the then fastest and most powerful production Lotus ever – the Lotus Evora 400, and at the 2016 Geneva Motor Show, Lotus has introduced a more capable variant of it – the Lotus Evora 410.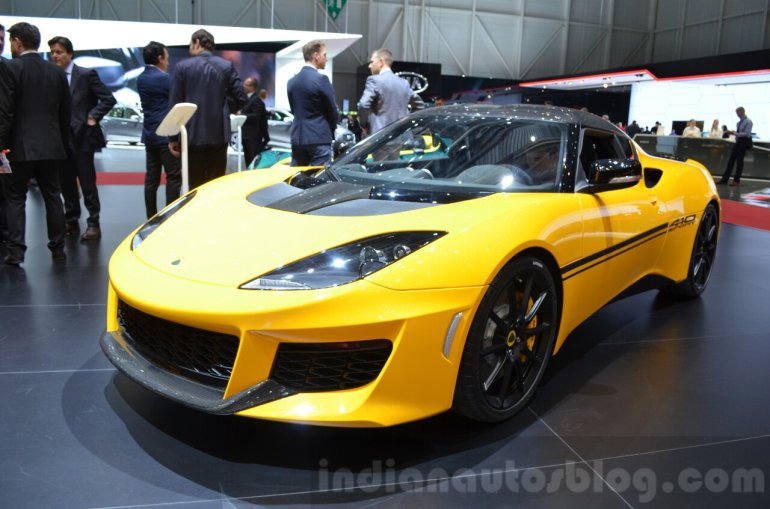 To start off, the Evora 410 is 70 kg lighter than the Evora 400. A host of components are made of carbon-fibre as standard. Other such changes include a simplified carbon-fibre tailgate, new lighter-weight door trim panels and carbon-fibre treatment on other elements of the car.
The suspension has been recalibrated and the ride height has been lowered by 5 mm, all in name of driving dynamics. The company says that the handling is sharper and the car offers better body and roll control, without any effect on the ride comfort.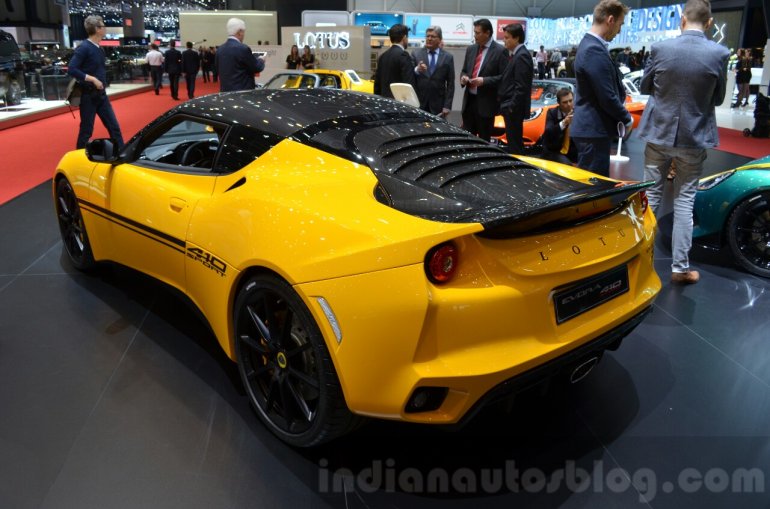 The manual gearbox features a low inertia flywheel aiding for smooth gearshifts, while a Torsen-type limited slip differential (LSD) provides for improved traction, and faster exit speeds when cornering. Automatic transmission with aluminium paddle shifters is part of the options.
The 3.5-litre supercharged V6 engine has been enhanced to produce 410 hp (+10 hp) but the torque output remains unchanged – 410 Nm. Thanks to the weight reduction measures that brings the kerb weight down to 1,325 kg and the engine tune-up, the Evora 410 boasts an impressive power-to-weight ratio of 309 hp/tonne.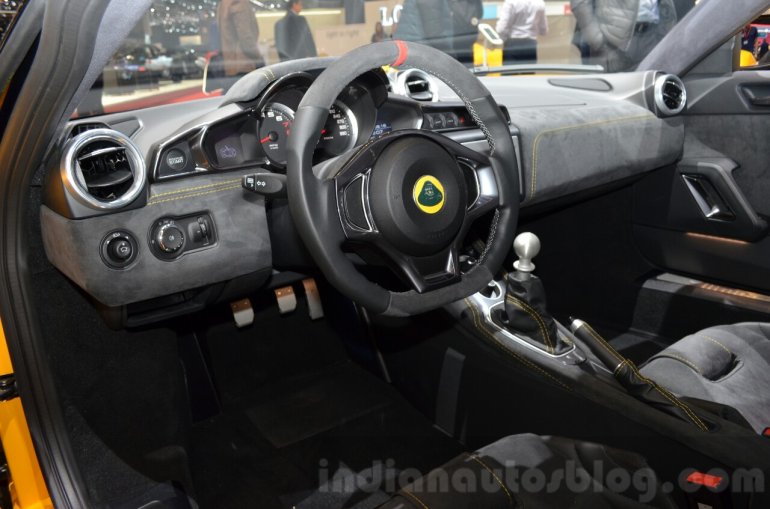 What's more, the Evora 410 is capable of lapping the British sportscar maker's Hethel test track in 1 minute 28 seconds – 3 seconds faster than the Evora 400. Nought to 60 mph (97 km/h) is clocked in just 3.9 seconds - 0.2 seconds faster than the standard variant. The top speed of 186 mph (300 km/h) remains unchanged though.
Coming to the interior, the Lotus Evora Sport 410 features Alcantara-trimmed carbon fibre sports seats as standard. The one-piece door trim panels are finished in Alcantara and have contrast stictching. The door arm rests, stowage pockets and speakers are removed, while the tailgate and fuel filler release buttons are relocated. The speakers do come fitted if an entertainment system is specified.