Can reach from 0-100 in just 2.6 seconds.
First unveiled in concept form at the 2011 Frankfurt Motor Show (2011 IAA), the Rimac Concept_One has made its debut in production form at the 2016 Geneva Motor Show. There's a lot more to the first Croatian electric car than its flamboyant, grand tourer-like design, and it's mainly about the astonishing technical aspects.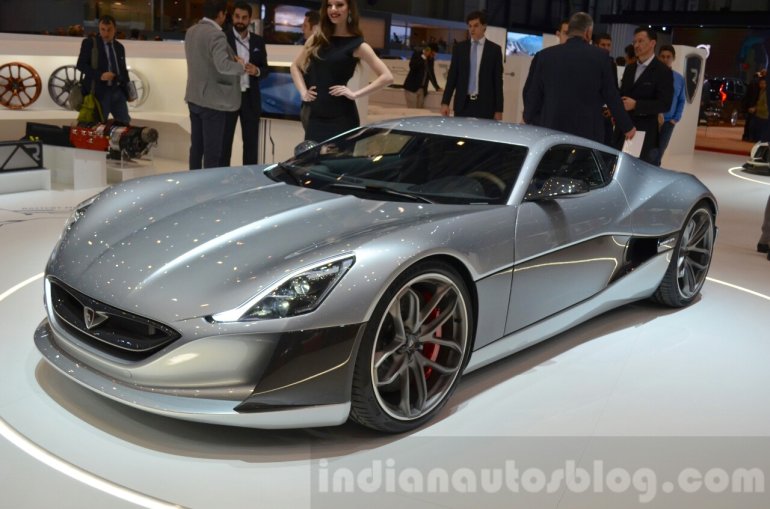 The Rimac Concept_One is powered by four permanent magnet electric motors. All four wheels have their individual electric motor, located in the centre of both axles. Together, all motors develop 800 kW (1,088 hp) and 1,600 Nm of torque. With its weight at 1,850 kg, the power to weight ratio calculates to 588 hp/tonne, and all that's coming from a pure electric car.
While most EVs use a single-speed transmission, Rimac comes out with something unique for its hypercar. Each electric motor is coupled to a dedicated gearbox. The front motors use a single-speed gearboxes, but the rear motors feature two-speed double-clutch gearboxes. The latter features carbon fibre double clutch system with F1 clutch-disks.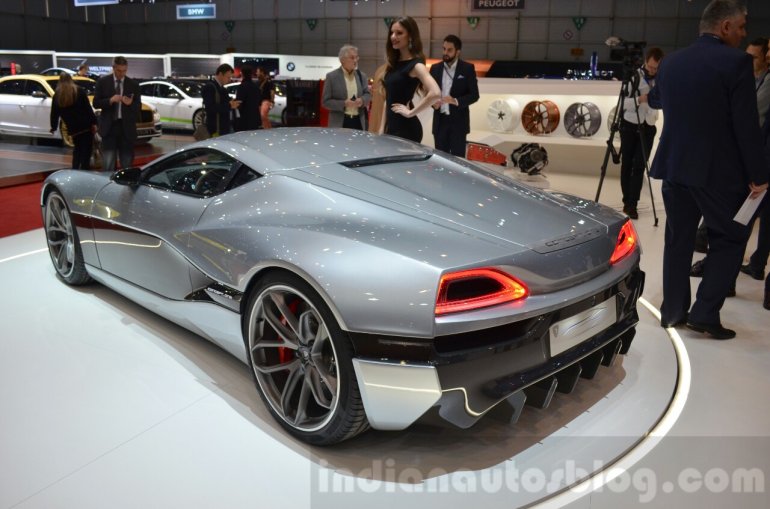 Power is distributed between the wheels through the Rimac All Wheel Torque Vectoring (R-AWTV) system. The electric motors are powered by an 82 kWh battery pack that consists of 8,450 battery cells.
The Rimac_One can accelerate from standstill to 100 km/h in just 2.6 seconds and to 300 km/h in 14.2 seconds from standstill. The electric hypercar has a mind-boggling top speed of 355 km/h.
Only eight units of the Rimac Concept_One will be built.