0-200 km/h in just 5.6 seconds.
Rimac Automobili has taken covers off their latest supercar, the Rimac Concept_S, at the Swiss show. The supercar gets an all new aerodynamics package, updated interior and an updated powertrain as well.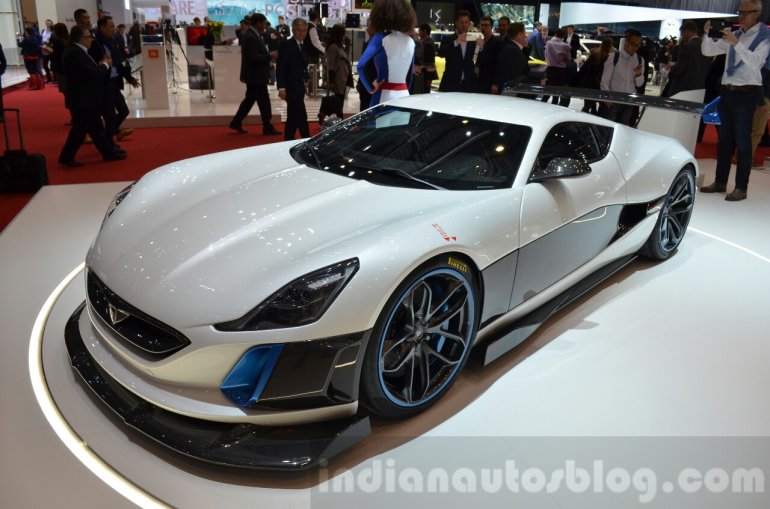 Powering the supercar are electric motors placed in each wheel with the rear ones mated to a two-speed dual-clutch gearbox. The Concept_S boasts a power output of 1,018 kW (1,365 hp) with 1800 Nm (1,328 lb-ft) of literally axle-twisting torque.
The Concept_S is capable of 0-100 km/h in 2.5 seconds, 0-200 kph in 5.6 seconds, and 0-300 kph in 13.1 seconds, and reaching a top speed of 365 km/h.
Even with the addition of the aerodynamic parts like front splitter, air deflectors, side skirts, and a generous rear spoiler, the electric supercar weighs 50 kg lesser than the Concept_One since the company decided to strip some of the sound-proofing and plushness from the interior.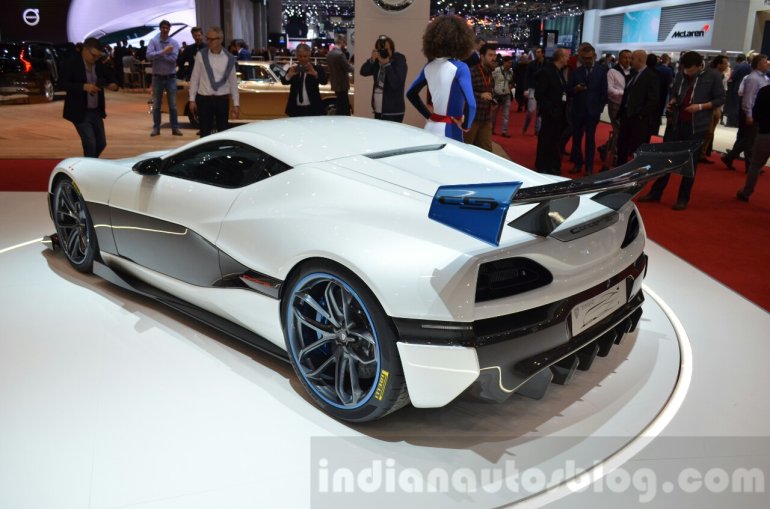 The interior gets racing seats with five point harness seat belt and benefits from various performance settings to get the best out of the all-wheel-torque-vectoring system. Driving modes range from normal city driving to a all-out track drift mode. Various sensors around the car collect the driving and performance data which can either be uploaded via 4G link for track-side analysis or stored for later scrutiny.
The company did not comment on the range but with the battery capacity of 82 kWh, a normal driving cycle should last around 250 miles. The battery pack can be charged via a 22-kW onboard AC charger or via a DC Combo connection at up to 120 kW.