Six of the "missing" Lightweight Jaguar E-Types will be hand built at the brand's new facility in Browns Lane.
In 1963, Jaguar proposed to commission 18 Lightweight Jaguar E-Type cars purely for racing purposes but only 12 were built. Now, having found the Special Operations division which includes the Jaguar Heritage wing, the company has decided to build the remaining six examples of the legendary sports car.
[Head to Youtube if you can't watch the video.]
Each of the six will be assigned the original Lightweight chassis number starting from 13 to 18 and will be available for sale to customers who intend to use it for heritage racing. The cars will be suitable for FIA homologation for historic motorsport purposes.
The car which is hand built to exacting standards will be powered by a 3.8-litre six-cylinder XK engine with an aluminium block, 'wide angle' aluminium cylinder head and dry sump lubrication, mimicking the original engine. Mated to a 4-speed close ratio manual gearbox, the engine is claimed to generate well over 300 bhp while the torque output is in the region of 380 Nm.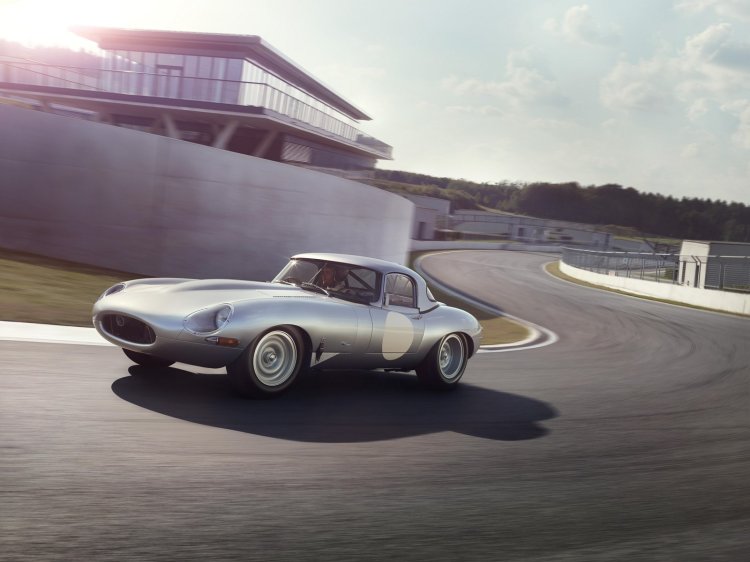 The new Lightweight E-Type benefits from JLR's expertise in all-alumium body construction. The first of the six units, called as the "CarZero" has been completed and will have its world premiere at Pebble Beach 2014 on August 14 alongside the production versions of the F-Type Project 7 and Range Rover Sport SVR.
More details are available in the press release below the gallery.
Lightweight Jaguar E-Type - Press Release
[Head to Slideshare if you can't view the press release.]