Brand could launch the full-size Lexus LX 570 first.
Autocar India reports that Toyota will launch the Lexus brand in India next year. The product lineup has not been confirmed, although reports suggest that Lexus could start with the Toyota Land Cruiser-based Lexus LX 570 SUV, followed by the full-size Lexus ES 300h Hybrid.
Lexus's arrival in India has been reported since 2011. Although it was scheduled for 2013, the launch didn't take place as the government had hiked import duties by 100 percent in the same year, thus significantly increasing the expected pricing of its lineup and putting them at a huge price disadvantage against locally-assembled European rivals.
With new tax incentives and exemptions introduced for hybrid and electric cars, Lexus could introduce its strong hybrid lineup in India; offering Indian customers the benefits of hybrid vehicles in a luxurious package. As of now, Lexus hasn't confirmed the lineup, but expect hybrids like the ES 300h, RX 450h and LS 600h to make the cut.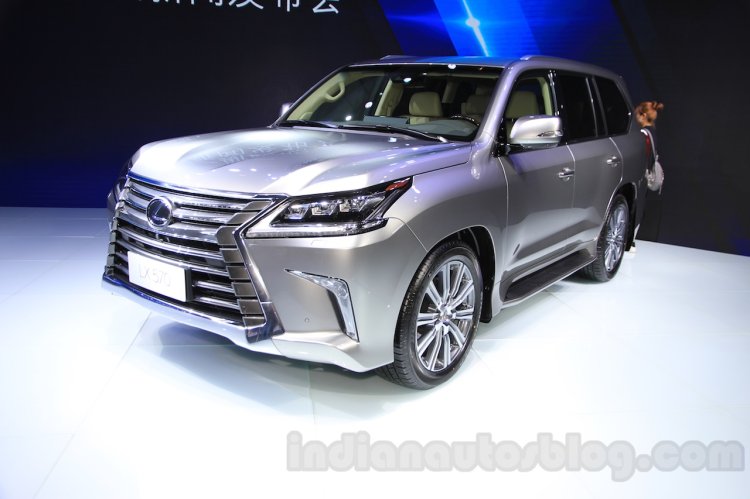 To start off their operations, however, the report states that Lexus will introduce the full size Lexus LX 570 SUV. Seen as the more luxurious sibling of the Toyota Land Cruiser, the V8-powered LX 570 competes against the likes of Mercedes GLS, 2016 Audi Q7 and Land Rover Discovery.
[Source: Autocar India]