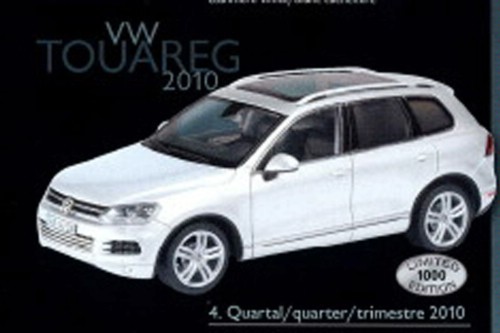 Two images of a 2011 VW Touareg replica have been leaked online, about 10 weeks ahead of the car's official unveiling.
The photos have been published on a Dutch website Autoweek.nl and show a rounder and more cohesive vehicle. The design paradigm is aligned closely with many of the VW models of today. You can see a tinge of the Polo in the car's front-end.
The new Touareg is built on the Porsche Cayenne's platform. The next generation Audi Q7 will also rely on the Cayenne for its base. Expect a range of TSI and TDI engines on the new vehicle.
A 240-horsepower 3.0-liter diesel, and 290-horsepower 3.0-liter supercharged V6 are expected to be available at launch time.
The next-generation Volkswagen Touareg will most probably be introduced at either the Geneva Motor Show in March, or the New York Auto Show in April. We don't know if VW will immediately bring the new model to India as they launched the existing Touareg only a few weeks ago.
Source - WCF