After showing us the super exclusive Veneno at this year's Geneva Motor Show, Lamborghini have now unveiled the Veneno Roadster. As Indian Autos Blog reported in August this year, Lamborghini will be making "not more than nine units" of the Veneno Roadster, while the Veneno coupe was limited to only three (four including the museum model).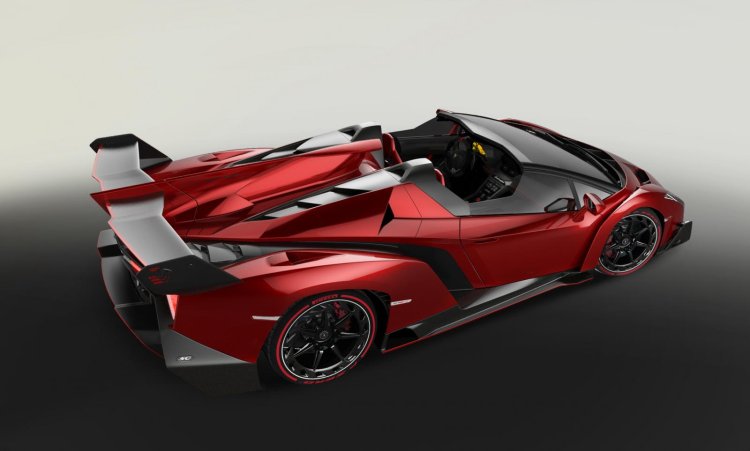 Power comes from the same 6.5-liter V12 engine derived from the Aventador. Like the Veneno, the Roadster outputs 750 hp and has a top-speed of 355km/h, while 0-100km/h takes only 2.9 seconds of your time.
Helping the Veneno Roadster achieve those figures is the light dry weight of the car at 1,490 kg. And that weight comes courtesy of a carbon-fiber chassis and CFRP (carbon-fiber reinforced plastic) body shells. Even the interiors are made from a forged composite and a carbon skin, which Lamborghini has a patent for. Seen here is the Veneno in its exclusively designed color known as "Rosso Veneno", though customers can choose any color they want.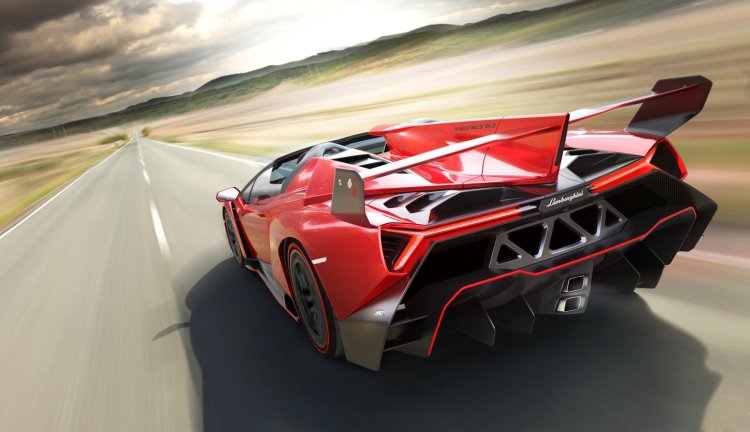 Lamborghini will not offer a roof, but only a rollover bar and other safety features such as airbags and ESP. The company says that the Veneno Roadster meets safety norms worldwide.
The Lamborghini Veneno Roadster has been priced at 3.3 million euros (INR 27.84 crores) excluding taxes.
Lamborghini Veneno Roadster Image Gallery
Lamborghini Veneno Roadster Press Release
[Head to Scribd if you're unable to view the document above.]