The Lamborghini Sesto Elemento was first unveiled to the public during the 2010 Paris Motor Show. The name 'Sesto Elemento' which in Italian means 'Sixth Element' refers to the periodic table where the sixth element is Carbon, thus signifying the car's Carbon Fiber construction.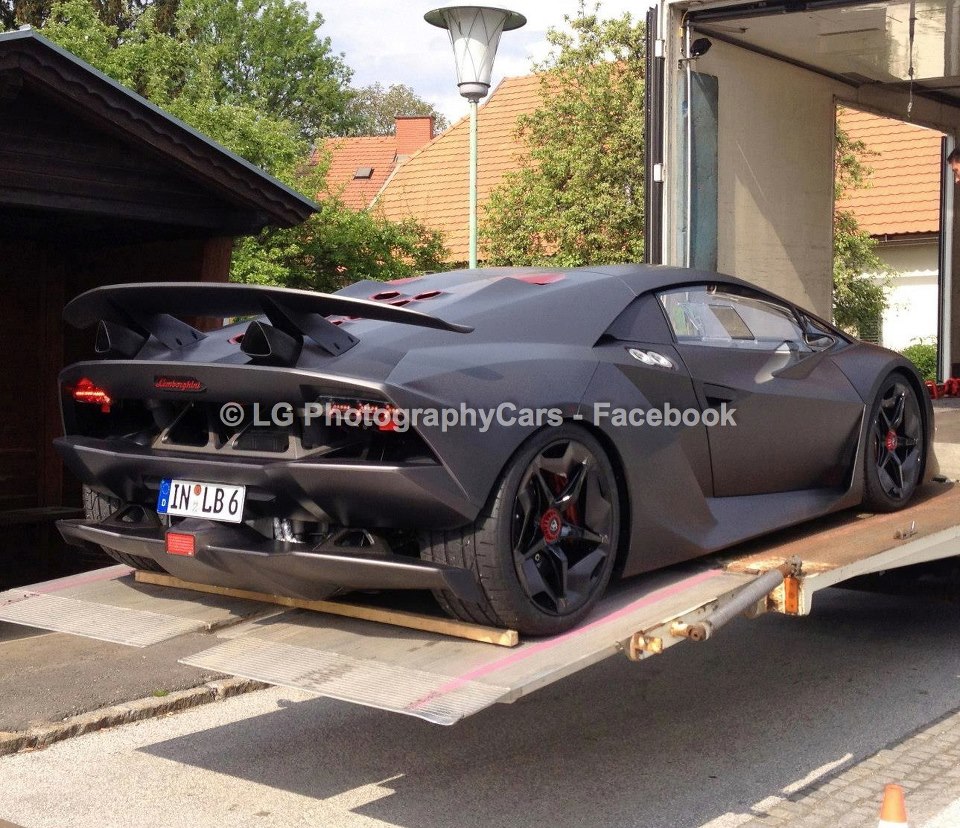 Lamborghini boss, Stephan Winkelmann had earlier confirmed that twenty Sesto Elemento's would be made for track use only. Before you reach out for your cheque book, do note that all the twenty are sold.
Now, the first ever spyshot of the production spec model has emerged thanks to LG Photography. This Sesto Elemento was caught in Wörthersee it seems.
The Sesto Elemento is powered by the same 5.2-liter V10 engine from the Gallardo, producing 570bhp. However, the 999kg kerb weight means that the Sesto Elemento has a power to weight ratio of about 570bhp per tonne! Or as Lambo refers to it 1.75kg per bhp.
As a result, the Sesto Elemento sprints from 0-100km/h in a Bugatti Veyron rivaling 2.5 seconds. Top speed is about 350km/h.
In fact, Lamborghini is so keen to make the Sesto Elemento a highly track focused car, that even the seats of this two-door, two-seater has to be custom made for the driver and then custom installed to fit his (or her) driving position.
[Source - LG Photography via InAutoNews.com]