Autofilou claims that this is an image of the Lamborghini Huracan, which according to confirmed reports, will be previewed on the web before Christmas.
The Huracan succeeds the Lamborghini Gallardo whose production came to an end last month. 14,022 units of the Gallardo were manufactured in its ten-year production stint, making it Lambo's best selling car. In fact, the model represents 50 percent of all Lamborghinis made since the company's founding in 1963.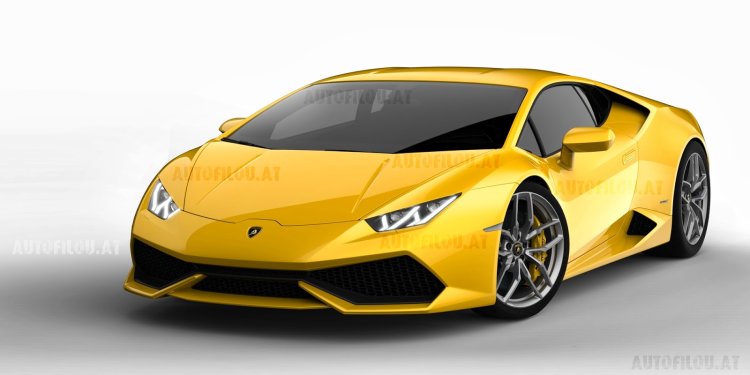 Huracan translates in Spanish as 'hurricane' while in Mayan, it is the name of the god of fire, wind and storm.
The car is based on a completely new platform built with carbon fiber and aluminium, with a sub-1.5 tonne kerb weight. Power is derived from a 5.2-liter V10 engine (unconfirmed, citing reports).
Lamborghini has teased the Huracan through a dedicated website (Hexagonproject.com) with a few video clips and an audio clip of the engine revving. None of the teaser material has put the spotlight on the looks or performance of the vehicle.
We'll soon get to know more about the Gallardo successor, and perhaps see it in flesh for the first time at the 2013 Geneva Motor Show.