The Lamborghini Gallardo is scheduled to be replaced by a new model, which is rumored to be known as the Lamborghini Cabrera.
We have already presented you a couple of renderings that preview what the Cabrera could look like. Now these spy shots have emerged and you can get a good look at the rear profile of the car.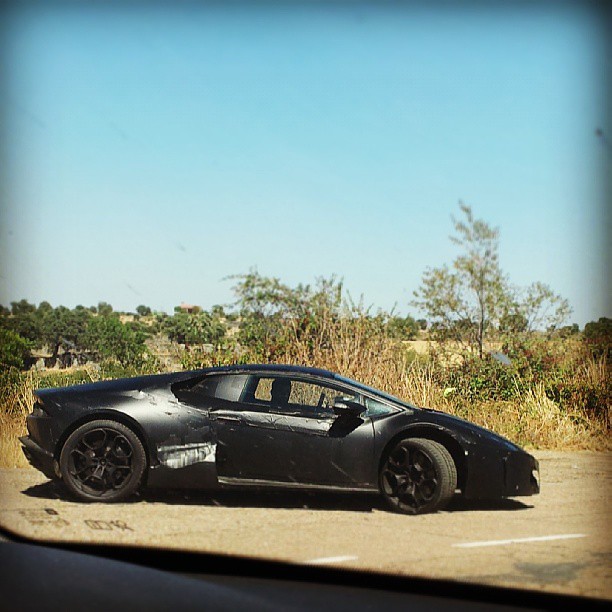 The Cabrera is expected to borrow certain styling cues from the Sesto Elemento. The way the roof slopes to meet the rear seems to resemble the Sesto Elemento a lot. The current 5.2-liter V10 will continue its duty, though Lamborghini is expected to retune the engine for a higher power output, somewhere in the range of 600bhp. The Cabrera is also expected to use a lot of aluminium and carbon fiber in its chassis which would contribute to a lower weight.
The Cabrera, like the Gallardo, would be available as a coupe and a roadster with options of rear wheel drive and four wheel drive. The Gallardo is currently the best selling Lamborghini with over 13,000 units being sold since its launch in 2003.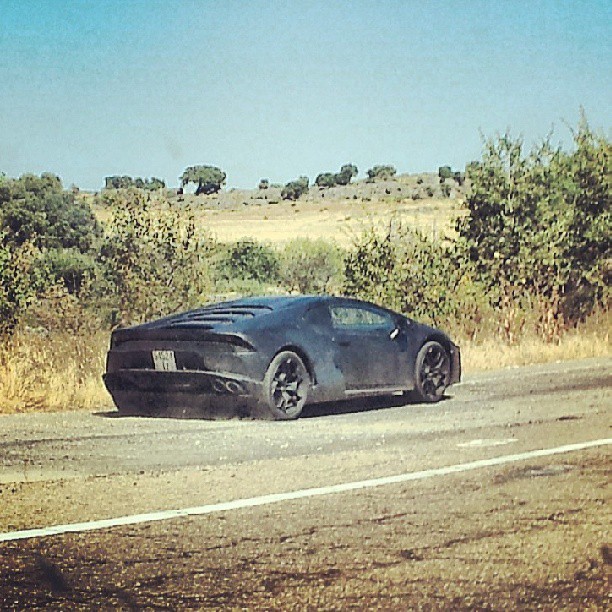 You can expect Lamborghini to bring a concept version of the Cabrera to the 2013 Frankfurt Motor Show scheduled from September 10th onwards. The production ready model could be shown next year at the 2014 Geneva Motor Show.
[Images from - Zero2Turbo]