With the Prancing Horse finally ready to grace Indian streets, arch rival Raging Bull is ready to give it a tough fight.
Lamborghini has decided to open a second dealership in Mumbai. After Exclusive Motors, Bafna Motors, who are known for their Harley Davidson dealership, have been also appointed to represent Lamborghini in India.
But the biggest news is that Lamborghini's latest offering – the V12 - 700 BHP Aventador, which was unveiled at Geneva this year, has found not 1, not 2, not 3 but 11 buyers in India!
The Aventador LP700-4 is the successor to the Murchielago. The LP stands for 'Longitudinale Posteriore' which basically means the car is mid-engined. 700 is the Horsepower figure which is 30 more than the outgoing Murcielago all of which comes from a brand new 6.5-liter V12 engine mated to a 7-speed automatic transmission with ISR (Independent Shifting Rods) that can change gears in 50 milliseconds. And the -4 means it is 4 wheel drive.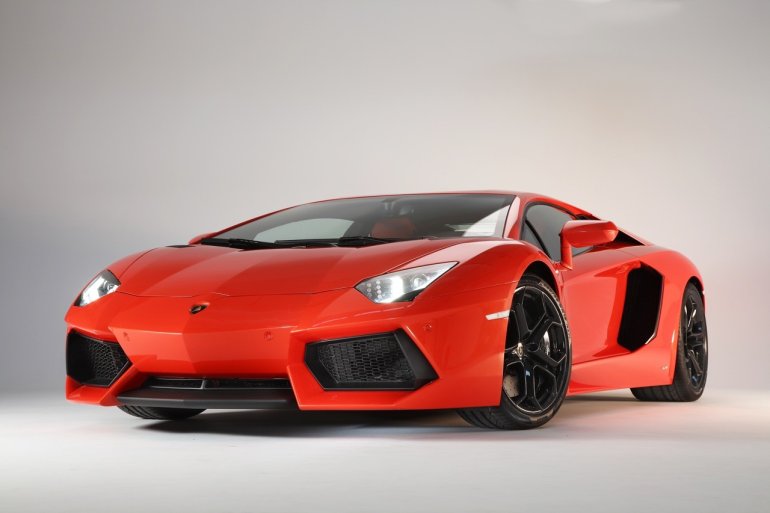 The new car is a whopping 230 kg (507 lbs) lighter and as a result can hit 100 km/h (62 mph) in just 2.9 seconds and on to a top speed of 217 mph. Of course, with such massive going power, one needs massive stopping power as well. This comes from 400 mm 6-caliper front and 380 mm 4-caliper rear discs. And the wheels you ask – they are massive 19-inch alloys up front and 20-inch at the back with 255/35 and 335/30 tires respectively.
Being a Lambo, all this 'POWER' fanaticism is coupled with outlandish/show-off gadgetry like electronically controlled rear spoiler and side air intakes, multimedia system with 7-inch screen, navigation and xenon lights. The car can be bought in 13 exterior colors and 12 interior colors which is pointless because if you want a Lamborghini, lets face it, you want one is bright Yellow!
Source: BSMotoring.com