Earlier media reports suggested that Kawasaki is preparing to launch its Ninja ZX-1oR and the Ninja ZX-14R in India this month.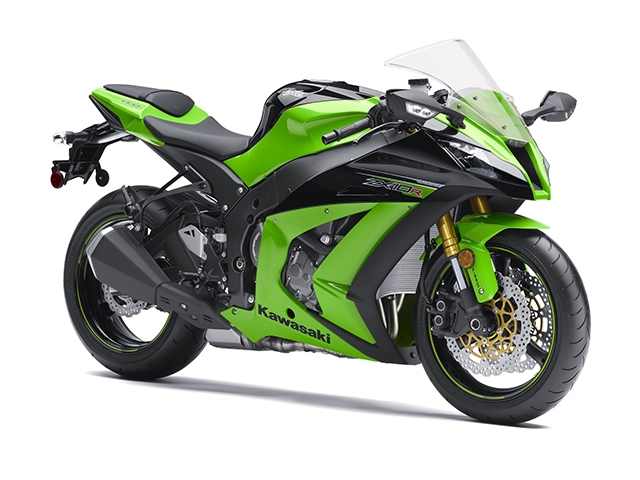 Buoyed by the good response its smaller capacity Ninjas (300 and 650) enjoy, the Japanese two wheeler maker has gained confidence to take the fight to the litre class segment and even beyond that.
Kawasaki has scheduled a new bike launch on September 4th but the company hasn't revealed the name of the product. It would either be the Kawasaki Ninja ZX-10R or the Ninja ZX-14R. We expect the former to be unleashed first.
The Ninja ZX-10R is an acclaimed litre class bike and in terms of performance, it is up there with pretty much every other motorcycle in its segment. The big Ninja will pickup a fight with the likes of the BMW S1000RR, Yamaha YZF-R1, Honda CBR 1000RR and Suzuki GSX 1000R.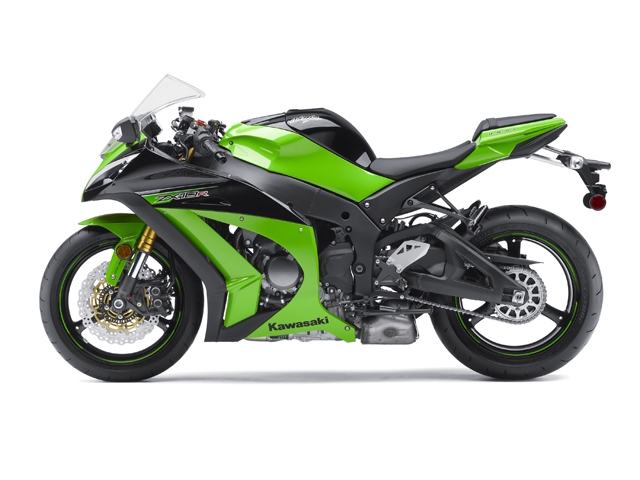 Powered by a 998cc in-line four-cylinder engine, the ZX-10R produces a massive 194bhp and 112Nm of torque. At 2.8seconds, 0-100kph is dispatched before you know it and the top speed is electronically limited to 300kph! Definitely the bike is only for the highly skilled riders.
The high performance motorcycle may not sell in line with its little siblings but its mere presence in the lineup would enhance Kawasaki's brand image in India. It will be sold across the country through Bajaj's Pro-biking dealerships.
Considering that the Ninja ZX-10R is a CBU and that the rupee is experiencing a free fall, expect an eye watering price tag. Nevertheless, pricing of the litre class Ninja is expected to undercut its rivals.