To bear some strands of the Kawasaki H2's DNA.
Young Machine Magazine has rendered an aggressive super sport model and a mean looking sports tourer, which are believed to be launched by Kawasaki, named Kawasaki Ninja R2 and Kawasaki Ninja S2 respectively. They are reported to be powered by Kawasaki H2-inspired supercharged engines.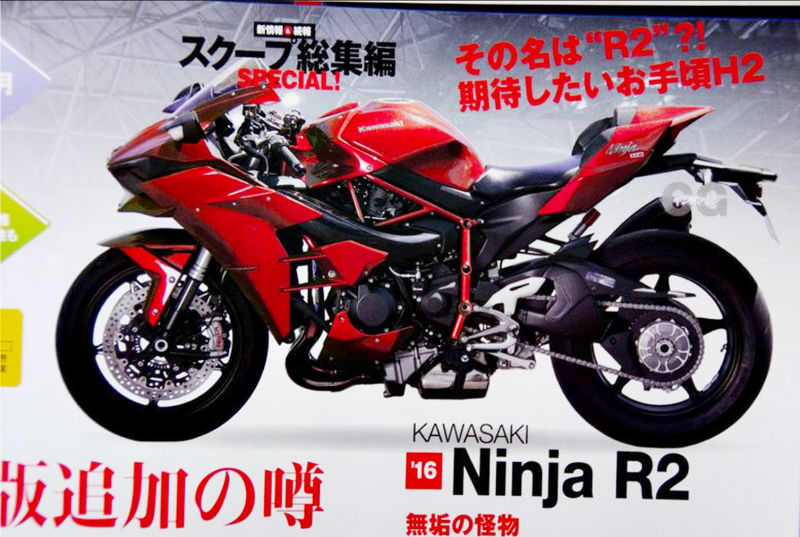 This is the resurrection of the rumour that started when Kawasaki registered the name 'R2' with the US and other Patent and Trademark offices around the world back in 2013. The H2 was initially thought to be named the Ninja R2 around the time of its unveiling, but the dust settled after the flagship superbike was revealed.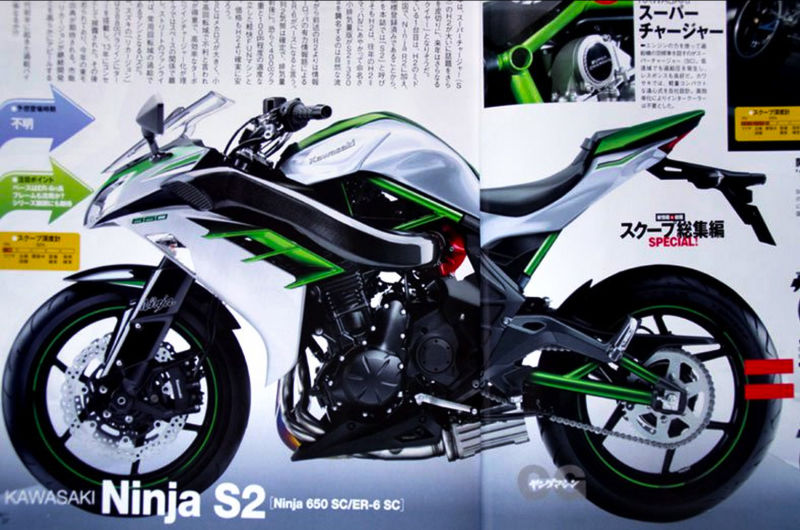 The Japanese media house claims that the Kawasaki Ninja S2 will feature a supercharged 650 cc parallel-twin engine. This, if comes to reality, would rival the production version of the Suzuki Recursion concept unveiled at the 2013 Tokyo Auto Show which hosts a 588 cc parallel-twin turbocharged engine.
[Source - Jalopnik]