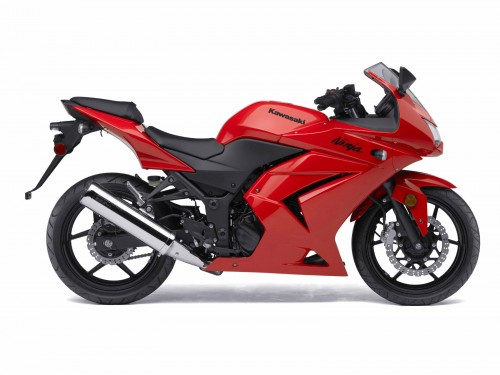 The cat is out of the bag. The hotly anticipated Kawasaki Ninja 250R will be launched in Pune on the 5th of next month marking the second approach of Kawasaki into India.
Bajaj, after going through a rough patch, recovered strongly after its Discover motorcycle surpassed milestones and in turn it bettered its overall sales compared to the previous year. As per our friends in the motorcycle circle, the new Ninja is arguably the most anticipated bike. Thousands of them are waiting to get on its saddle and take it for a spin.
What this means is the numbers are only going to read better.
Bajaj Auto MD Rajiv Bajaj -
The bookings would start just ahead of Diwali and the deliveries would happen immediately.
Some sources suggest the bike will be priced near to the 2 lakh rupee mark, but we don't have any solid proof.
New Bajaj Pulsar before December 2009
Bajaj Auto Managing Director Rajiv Bajaj has announced that a new version of the Pulsar would be set free within the next three months! Don't know if this is the 350cc version we wrote a while back.
Kawasaki Ninja 250R Image Slideshow
If you cannot view the slideshow above, visit the Kawasaki Ninja 250R Image Gallery directly