Electric mobility solution that can change shape.
The futuristic three-wheeled Kawasaki J-Concept which premiered at last year's Tokyo Motor Show has made its European debut at the INTERMOT 2014, today in Cologne, Germany.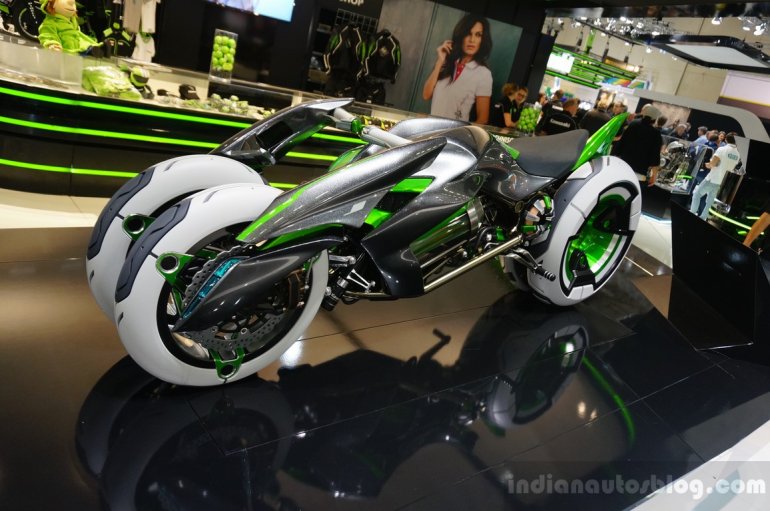 The sporty concept has two wheels upfront and a single wheel at the rear, providing a feel of riding a bike while enhancing the road holding capability. Depending on the riding condition, the riding position and front track can be adjusted.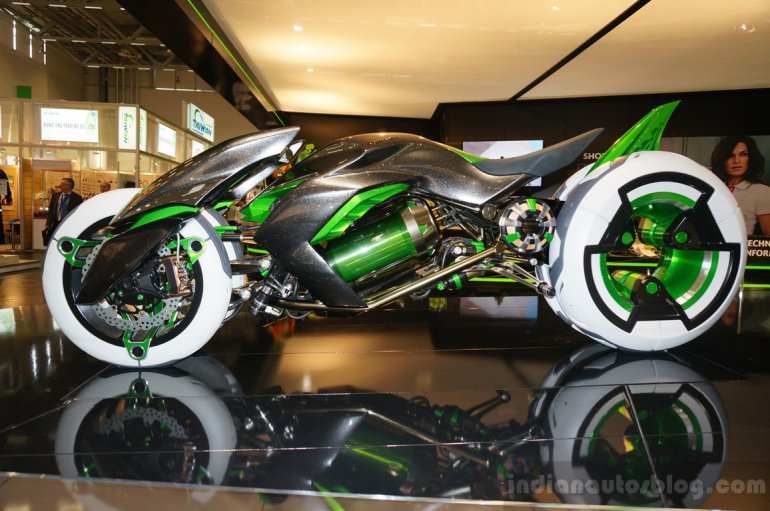 The vehicle can be used a tricycle with upright riding position and wide front track for city usage (the handle bar splits into two) or can be used as a sportsbike with narrow front track and lean-forward riding position.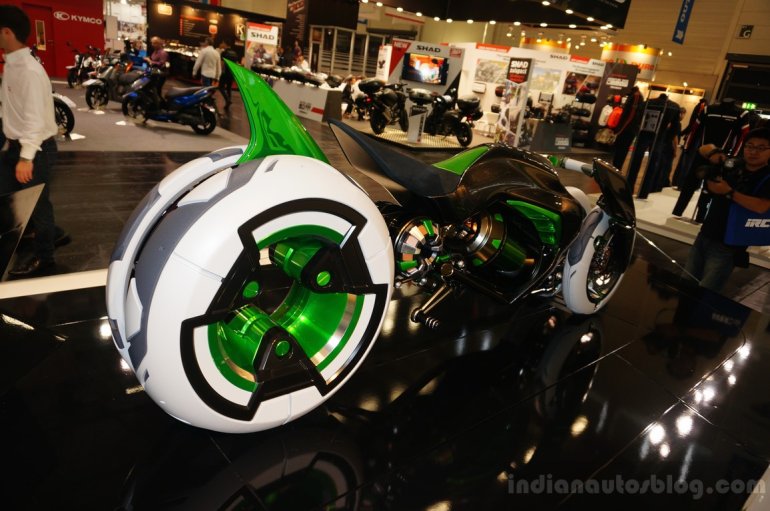 The highly flexible electric concept which the company terms as 'imaginative and far-sighted' makes use of Kawasaki's proprietary battery management technology and GIGACELL high capacity nickel-metal hydride battery. However, the output figures or performance stats have not been shared.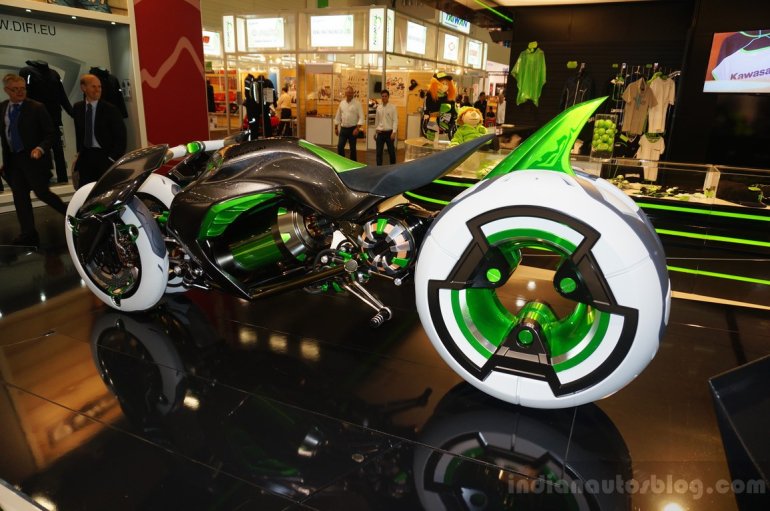 The vehicle demonstrates the Japanese two-wheeler maker's technical prowess and is not anywhere close to production, at least not as of now.