While's Jeep's plans to enter India may have been put on the backburner, the American utility vehicle expert is very bullish about 2014. The Jeep brand was the most significant contributor to Chrysler's success last year setting an all-time sales record of 731,565 units, out of Chrysler's sales of 1.8 million cars and trucks for 2013.
As impressive as this performance may sound, Chrysler boss Sergio Marchionne is not stepping back to admire the result. He has set his sights much higher this year, giving Mike Manley (read our interaction with Manley from Auto Shanghai 2013) and his team a global sales goal of 1 million units in 2014, a 37 percent rise from 2013.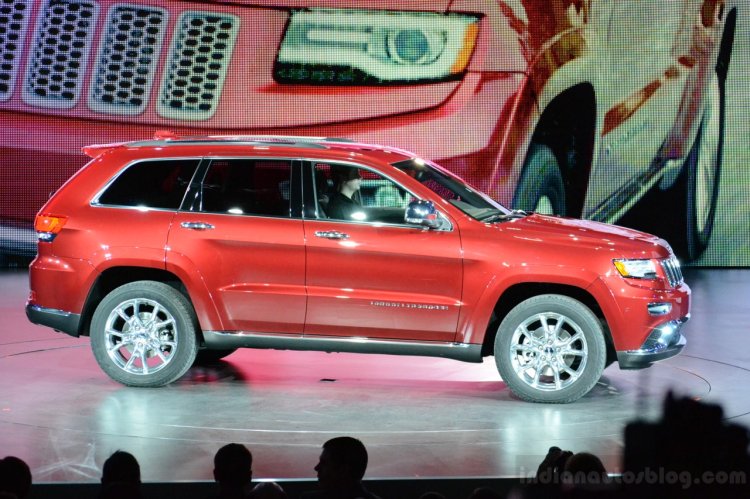 The enabler for this target is the launch of the new Jeep Cherokee (after repeated delays) which fills in for the discontinued Liberty. The Cherokee has been a strong seller in its first months on the market, but for the brand to reach a million units this year, the Cherokee would have to sustain its five-digit sales show throughout the year.
The second enabler would be the B-Segment Jeep SUV (announced for India next year) that would be built alongside the Fiat 500X at Fiat's Melfi plant, shortly after its Geneva Motor Show debut this March. Marchionne has confirmed that the model would not use the 'Jeepster' badge. Reports also say bottlenecks at the Jefferson North plant's logistics have been solved, and the plant would be able to produce and export more of the Grand Cherokee this year.
The final shot in the arm (if it ensues) would be the Chinese government's approval of Jeep's plans to build the Cherokee in Guangzhou through a JV with the Guangzhou Automobile Group Co.