The Jaguar F-Type Coupe landed in the United States only months back. We had brought you spy images of the F-Type coupe while it was testing in New York in early July.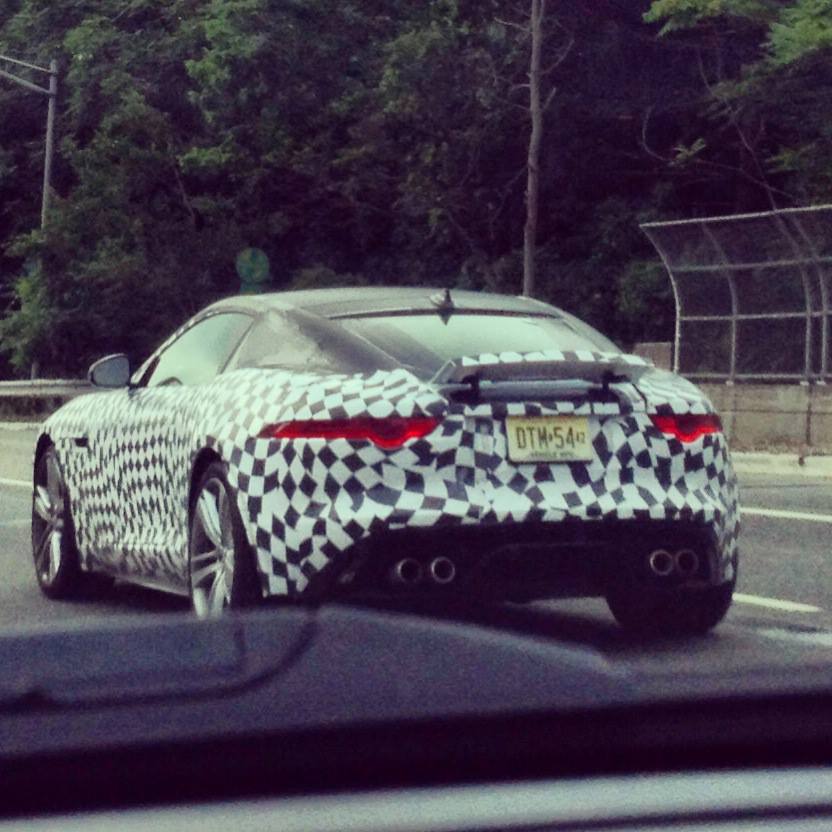 The F-Type coupe continues its American odyssey as these latest spy shots show it testing in New Jersey. These images were clicked by AutoBlog.com reader, Rob.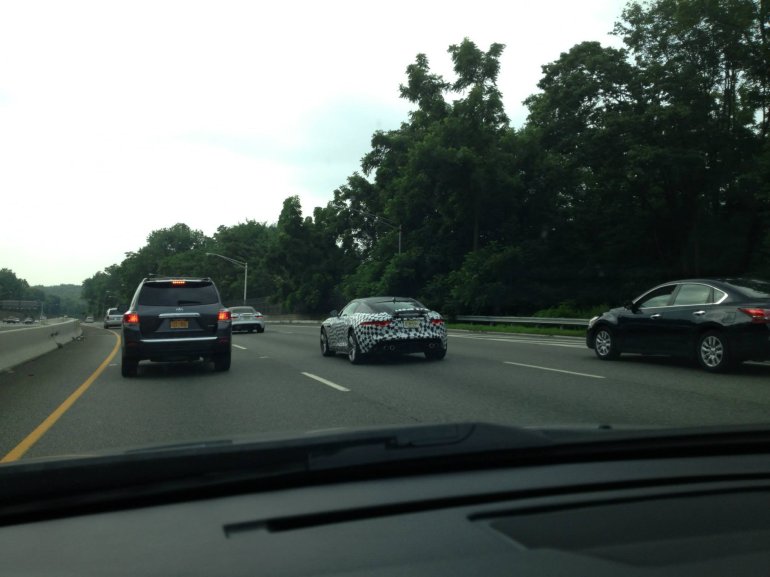 The coupe is likely to share its powertrain with the F-Type convertible. Which means you will have three engine options - a base 3.0-liter V6 outputting 340PS of power, a mid-level 3.0-liter V6 S producing 380PS of power and a range topping 5.0-liter supercharged V8 with 495PS of power. All engines are mated to an 8-speed automatic gearbox.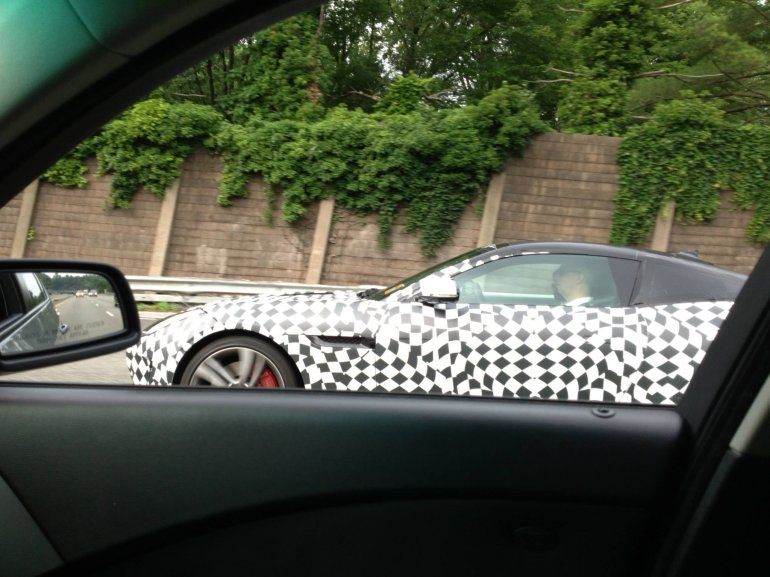 Generally, when a car transforms from a coupe to a convertible, engineers add strength enhancing beams across the sides of the car so that the rigidity, lost while removing the roof, is reinstated. This adds to the weight of the car and hence a convertible may not be as quick as its coupe sibling.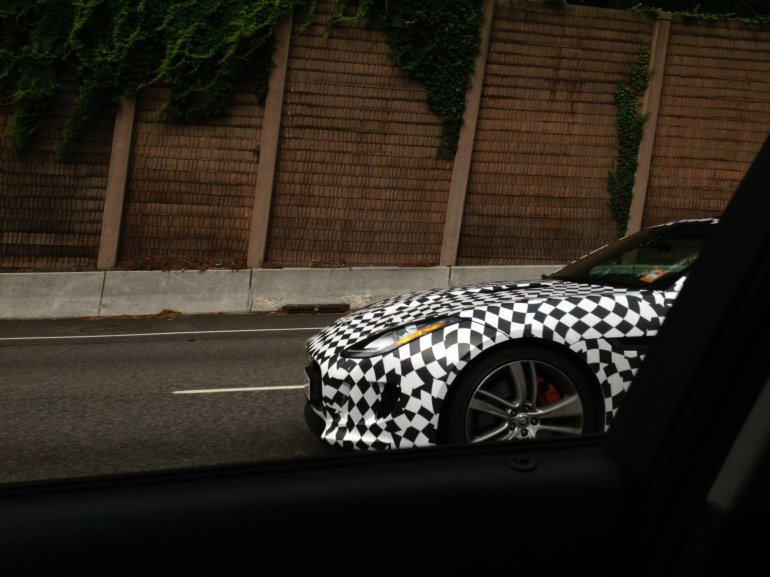 In the case of the F-Type, the convertible was launched first. So does it mean that the coupe would be lighter in weight (and price) compared to the convertible?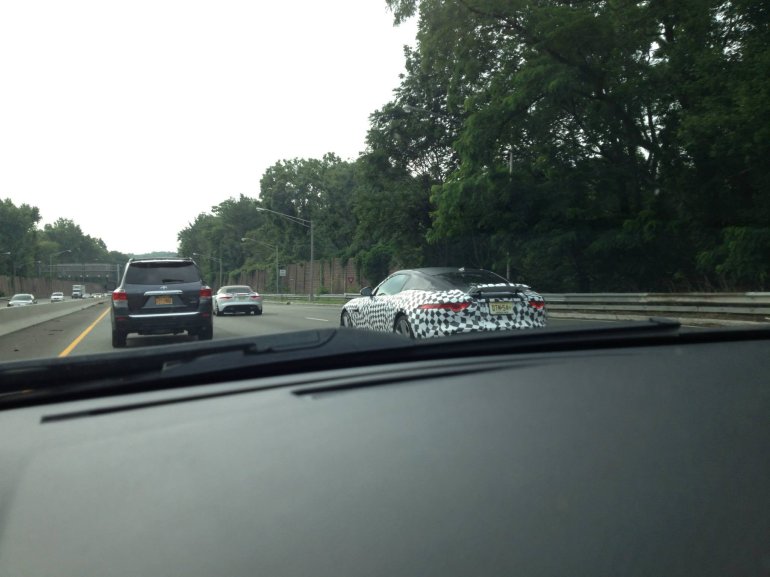 We will have to wait until 2014 to find out as that is when the F-Type Coupe would be launched.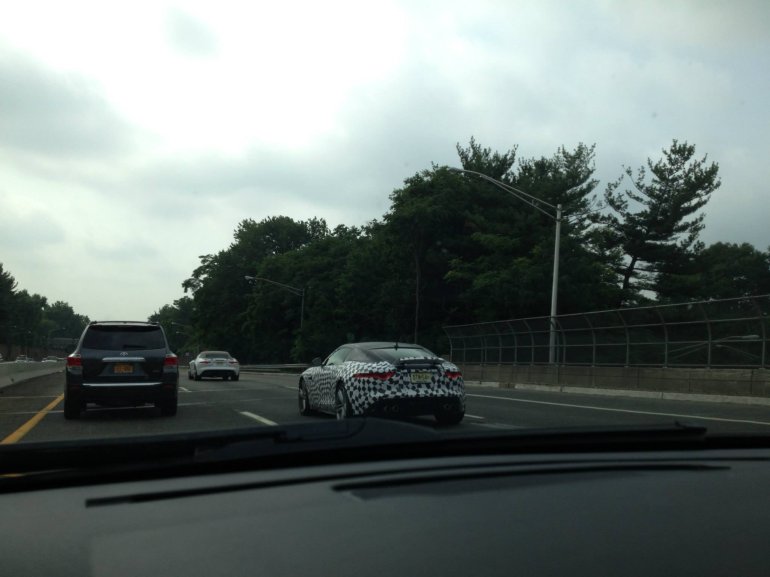 [Images from AutoBlog.com]