Production version of the Jaguar C-X17.
Ahead of its debut, Jaguar has drummed up anticipation for their first ever crossover by revealing the complete side profile and internals of the Jaguar F-Pace.
[Youtube link]
Jaguar has managed to keep the exterior design largely identical to the Jaguar C-X17 concept, which garnered positive attention in the automotive world. The Jaguar F-Pace is based on an all new iQ aluminum intensive platform, which also underpins the Jaguar XE and 2016 Jaguar XF.
Unlike its Range Rover brothers, the Jaguar F-Pace will be tuned for superior on-road performance rather than off-road prowess. It will use the chassis tech from Jaguar's F-Type sports car, including features like a torque vectoring system, and a feedback-rich EPS (electronic power steering).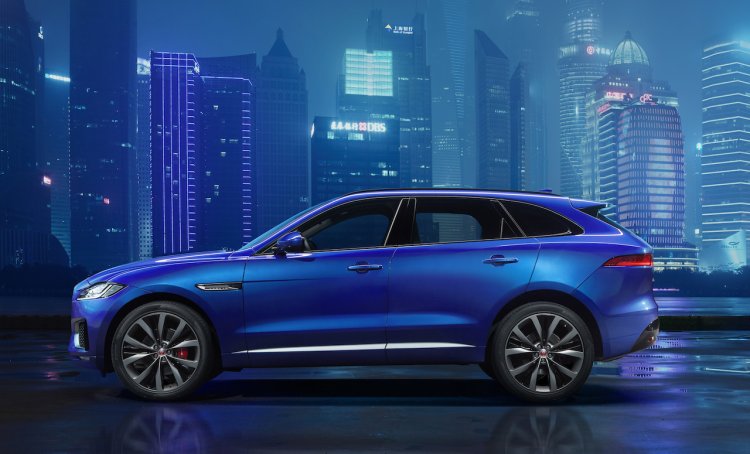 Also Read: 2016 Jaguar XJ (facelift) imported into India for homologation
Under the hood, the Jaguar F-Pace will pack JLR's Ingenium lineup of efficient four-cylinder gasoline and diesel units, and a supercharged 3.0-liter V6 in the F-Pace S. Tranmission options include a 6-speed manual (for the Ingenium diesel option) and an 8 speed automatic gearbox for the rest of the range, while an AWD system could be standard.
The Jaguar F-Pace will be built in Solihull, England, and go on sale in 2016. An Indian launch is likely to happen, given that the company showcased the C-X17 at the Auto Expo 2014 in Delhi. It could be sold as a niche product that will compete against the Mercedes GLE, BMW X6 and Porsche Cayenne.
Jaguar F-Pace side profile revealed - Press Release
[Slideshare link]