F-Type inspired SUV will come with AWD.
Jaguar today announced the name of its first ever crossover that will enter production in 2016. The Jaguar F-Pace will be the production version of the C-X17 concept which was first showcased at the 2013 edition of the Frankfurt Motor Show, subsequently followed by a debut at the Auto Expo last year.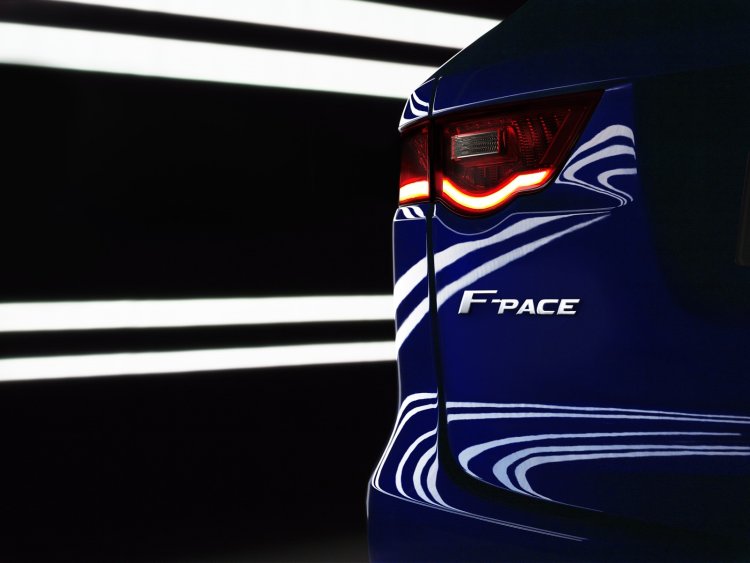 The F-Pace will be a 5-seat crossover based on the new iQ aluminium intensive architecture, and will feature an "advanced suspension system", the Tata-owned luxury car maker announced a day prior to the Detroit Motor Show.
Jaguar has also confirmed that the F-Pace will feature an all-wheel drive system. "All-weather, all-surface confidence and Jaguar's revolutionary All-Surface Progress Control technology", are some of the product highlights the British car maker shared.
Ian Callum, Director of Design, Jaguar, said that the F-Pace is inspired by the F-Type sportscar and is Jaguar's 'Family Sports Car'. Andy Goss, Jaguar Land Rover Global Sales Director announced that the F-Pace has started its engineering and development testing programme ahead of the 2016 sales launch. The car will be made at the Solihull plant in the U.K.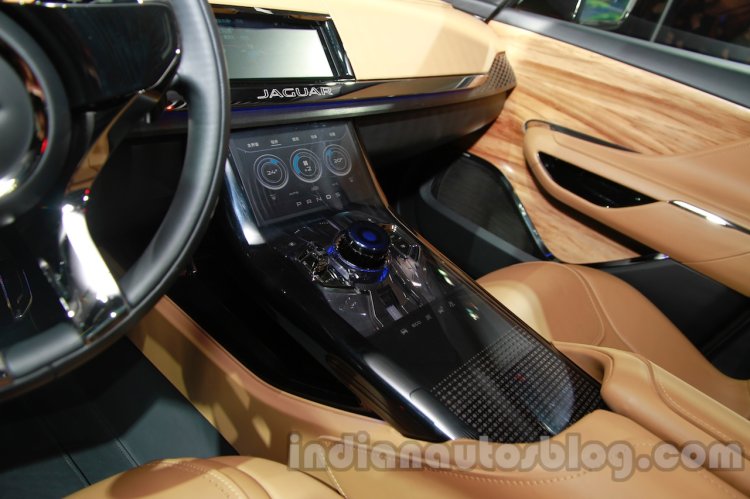 Further details on the F-Pace will be revealed later this year, the company said in a statement.
Also read: Jaguar XE to be manufactured in China
JLR has also announced that it will add 1,300 new jobs in the U.K, in conjunction with the F-Pace's 2016 launch. JLR posted a 9 percent increase in sales last year with global sales of 462,678 vehicles. Jaguar sold 81,570 units while sister brand Land Rover achieved sales of 381,108 units.
You can read the press releases below for more info.
Likely Competitors: Audi Q5, Mercedes GLE, BMW X3
Launch date: 2016 (In Europe)
JAGUAR F-PACE: AN ALL-NEW PERFORMANCE CROSSOVER TO JOIN LINE-UP IN 2016 - Press Release
• Jaguar announces F-PACE – the production version of the breakthrough C-X17 concept car
• A highly-efficient five-seat performance crossover underpinned by Jaguar's innovative
aluminium-intensive architecture and advanced suspension system
• All-weather, all-surface confidence and safety to be delivered by instinctive all-wheel drive and Jaguar's revolutionary All-Surface Progress Control technology
• The Jaguar F-PACE will deliver an unrivalled blend of performance, style and practicality
11 January 2015: Jaguar has today confirmed it will introduce an all-new model to the Jaguar line-up, to go on-sale in 2016, named the Jaguar F-PACE.
Ian Callum, Director of Design, Jaguar, commented: "We received such an overwhelmingly positive response to the C-X17 concept car last year that we just had to make it a reality.
"The Jaguar F-PACE, inspired by the F-TYPE, represents a perfectly judged balance of performance, style and practicality. It offers a unique combination of Jaguar sports car inspired exterior design, fused beautifully with a thoroughly practical and spacious luxury interior. The F-PACE is our family sports car."
The Jaguar F-PACE couples class-leading interior space and exceptional on-road dynamics with five-seat usability to produce a true performance crossover. It will encapsulate everything that Jaguar stands for: beautiful design, precise handling, a supple ride, luxurious interior finishes and cutting-edge technology.
Speaking in Detroit, Andy Goss, Jaguar Land Rover Global Sales Director said: "In 2015 we will celebrate Jaguar's 80th year. We have started it by announcing our first performance crossover which we consider to be the ultimate practical sports car - a car that builds on the marque's founding ideals of Grace, Pace and Space to become one of the most innovative Jaguars we've ever developed. The F-PACE has now begun its engineering and development testing programme ahead of the new model going on sale in 2016."
The F-PACE will be manufactured in Solihull, UK.
Further details of Jaguar's all-new F-PACE will be revealed later this year - #FPACE
JAGUAR LAND ROVER ANNOUNCES 1,300 NEW UK JOBS TO ACCELERATE LEADERSHIP IN LIGHTWEIGHT VEHICLE MANUFACTURING - Press Release
1,300 new jobs created with further development of lightweight vehicle technologies.
Breakthrough Jaguar performance crossover to be built at world-leading Solihull plant.
UK's leading manufacturing investor set to extend expertise in aluminium as second Jaguar model comes to 'factory within a factory'.
Detroit, USA: Jaguar Land Rover has announced plans to create 1,300 new jobs as it continues to accelerate its industry-leading expertise in aluminium and lightweight technologies. The news comes following confirmation that the UK's largest manufacturing investor will add a further new Jaguar model to its product portfolio. The Jaguar performance crossover, set to go on sale in 2016, follows the Jaguar XE into the new facilities within the world-renowned Solihull plant.
This latest announcement from the Detroit auto show will see Jaguar Land Rover's Solihull manufacturing plant continue to develop its world-class capability in aluminium vehicle construction for which the company is synonymous. It also marks the start of an incredible year for the British manufacturer who will deliver 12 significant product actions in the next 12 months alone.
Jaguar Land Rover CEO Dr. Ralf Speth said: "Today's announcements once again demonstrate our commitment to the UK and the advancement of a high-tech, high skilled, manufacturing-led economy.
"Jaguar Land Rover is committed to delivering more great products. It is that innovation and relentless quest for new technologies that sets our products apart. We want to offer customers greater choice, with even more exciting vehicles, crafted with that special British flair. We want to improve the quality of life for our customers and for our own employees, creating opportunities for more people to be part of the Jaguar Land Rover experience."
To support the introduction of its new aluminium and lightweight technologies Jaguar Land Rover has already invested £1.5bn. The new facilities represent the largest single investment in the Solihull plant in its 70 year history and created an impressive 'factory within a factory'. Incorporating Europe's largest aluminum body shop and final assembly hall - collectively the size of 22 football pitches, the new state-of-the-art facilities bring the Jaguar brand to Solihull for the first time, and continues to showcase the company's pioneering leadership in aluminum vehicle construction which dates back to 2003 with the introduction of the seventh generation Jaguar XJ.
As a result of the continued developments at Solihull, Jaguar Land Rover is creating an additional 1,300 new jobs at the site. Applications for the new roles are now being accepted and following its commitment to enhancing employment opportunities for former service personnel in the wake of the Invictus Games, Jaguar Land Rover is welcoming applications from military personnel who are leaving or have left the services.
The expansion of the Solihull site is the outward expression of the continued drive to reinvigorate every aspect of the company. Today, the plant builds world-renowned vehicles such as the Range Rover, Range Rover Sport, Land Rover Discovery and is home to the iconic Defender. Most recently, the site has welcomed the first Jaguar in its history, with the introduction of the new Jaguar XE, which begins production in the Spring.
Jaguar Land Rover continues on its path of measured and sustainable growth with record full year retail sales in 2014 of 462,678, double that of 2008. A 2014/15 fiscal year investment of £3.75bn in product creation has seen the introduction of a host of new and exciting products and business expansion. The company's headcount has increased to 32,000, 10,000 more than were employed just four years ago.
Jaguar C-X17 Concept - Image Gallery