With the world economy is tightening around the necks of car makers, the luxury brands are getting hit massively in sales. Many of the luxury are bringing out cut-price cars to boost volumes. Others are just diluting their DNA is search of new products.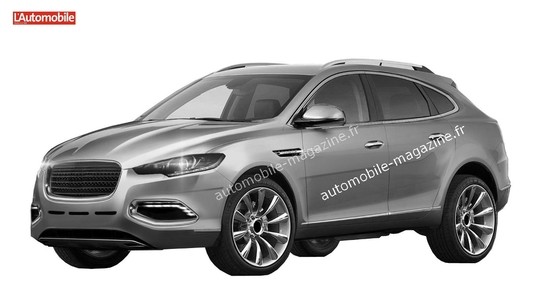 The best example of the scenario is the Porsche Panamera and Cayenne which were not all the sort of 'sporty' cars that Porsche was known for.
Bentley tried their hands with an SUV at the Geneva Motor Show and boy did they receive some flak for the design. Lamborghini and Maserati are both plotting an SUV to boost volumes. However, Jaguar has officially confirmed that there will be no SUV with a pouncing kitty on the bonnet. The British automaker believes that its sister concern Land Rover makes one of the best SUVs in the world and there is no need to invade that territory.
However Jaguar does want to exploit some grey areas in between a sedan and an SUV. The company is specifically hinting towards crossovers. Most German manufactures are very gung ho on crossover helping to boost future sales. Jaguar is targeting leadership position in the luxury car segment and the Jaguar crossover will help the British marquee combat the Germans.
[Source: caradvice.com.au; Rendering - Automobile-Magazine.fr]