The Jaguar C-X17 crossover concept was unveiled a day before the 2013 Frankfurt Motor Show. Built on Jaguar's new 'Advanced Modular Aluminium Architecture' or simply called 'iQ', the C-X17 previews Jaguar's first ever SUV.
[Head to YouTube if you're unable to watch the video above.]
The C-X17 blends the headlight design of the Jaguar XF and the taillight design of the Jaguar F-Type into a sporty looking crossover body. Jaguar design chief, Ian Callum, says that the C-X17 will be a true driver's car in typical Jaguar fashion.
The 4.72 meter long C-X17 show car came with radically designed 23-inch wheels and a blue body color. Render artists have already envisioned the production car's looks.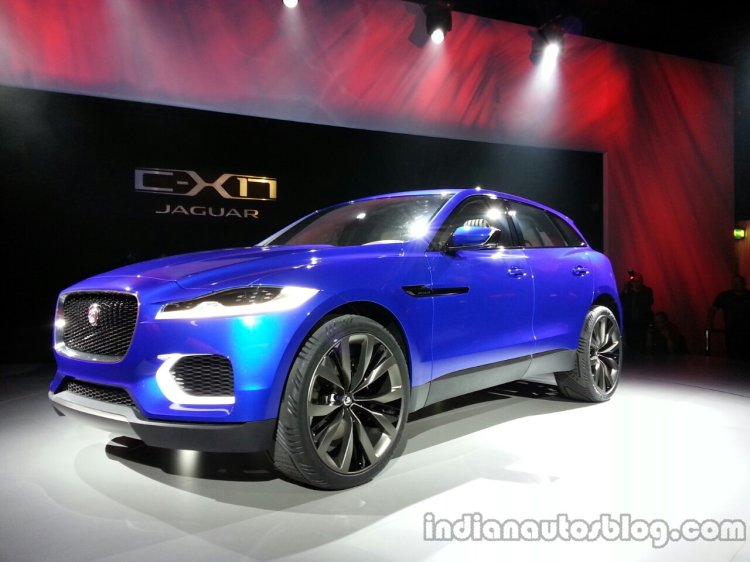 Powering the C-X17 would be a new range of four-cylinder diesel and petrol engines, that would be built at Jaguar's new engine plant which is currently under construction in Wolverhampton, UK. Additionally, performance-oriented models featuring the F-Type's 3.0-liter V6 engine would also be seen in the future.
The first car to be built on the Jaguar iQ platform would not be the C-X17, but a sporty saloon rivaling the BMW 3 Series. Jaguar's Global Brand Director, Adrian Hallmark, told the media that the new saloon would be very sporty and a driver's delight. He also confirmed that the launch of the new saloon would take place in 2015.