Update - The Jaguar C-X17 has been presented the 2014 Goodwood Festival of Speed in a red coat of paint. The new gallery is attached below the article.
Jaguar Land Rover Japan held a media presentation of the Jaguar C-X17 Concept in Tokyo this week. The C-X17 is also displayed for public viewing at prominent localities in Tokyo and Osaka this month.
The sports crossover vehicle, unveiled last year in Frankfurt, was last seen at the 2014 Auto Expo in Noida in February this year. The version that came after the Frankfurt premiere at Guangzhou in November had an updated rear seat to accommodate three passengers and sported a different body color.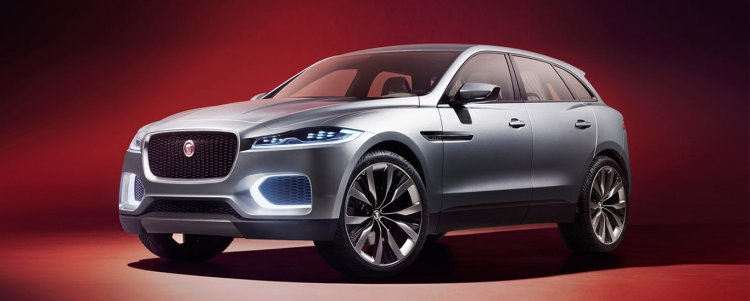 The C-X17, not confirmed for production yet, would use an aluminum monocoque and Jaguar's new 'Ingenium' four-cylinder gasoline and diesel engines, if approved. In addition, a plug-in hybrid variant may also be offered, but there is no hope of seeing it on the road before 2016.
The C-X17 measures 4718 × 1959 × 1649 mm (length × width × height) with a wheelbase of 2905 mm. It adopts 23-inch wheels, and offers cabin space for five occupants.
Jaguar say the C-X17 "combines the character and driving experience of a sports car with increased presence and flexibility."
Jaguar C-X17 at the 2014 Goodwood Festival of Speed - Image Gallery