BMW is known to create the most innovative products in automotive industry. The M3, the M5, the X1 and the X6 are true testimony to BMW's creative prowess.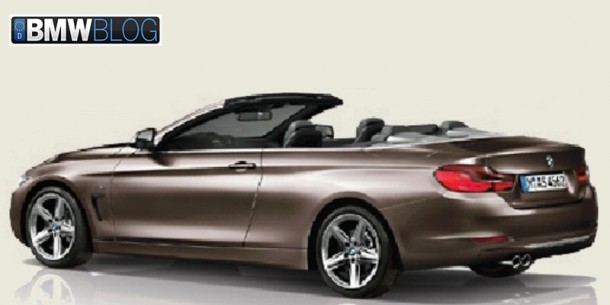 In a bid to stay ahead of the competition and achieve higher profitability BMW has decided to split the 3 Series lineup into two different product lines.
The usual three-box sedan and touring will keep their 3 Series stickers but the coupe and the convertible will adopt a 4 Series branding. The 4 Series coupe/convertible will be an affordable 6 Series of sorts.
BMWBlog brings us a pixilated image of what could possibly be a leaked image of the BMW 4 Series convertible.
Internally codenamed F33, the 4 Series convertible will be based on the coupe avatar of the 4 Series (codenamed F32). The concept version of the 4 Series coupe was showcased at the Detroit Motor Show and was lauded by design critiques all over the world. Hopefully, the aggressive design will be carried over to the production model as well.
Moving to the convertible, this model will be the regular metal folding malarkey. Customers will get to choose between a traditional RWD or an xDrive all-wheel drive system. Engine options expected are as follows –
2.0 liter turbo 4-cylinder 240 hp petrol engine
3.0 liter turbo 6-cylinder 300 hp petrol engine
2.0 liter twin-turbo 4-cylinder 218 hp diesel engine
The engines will be mated to 6-speed manual or 8-speed automatic transmission with paddle shifters.
The coupe version is expected to enter production in July at the BMW's Munich factory whereas the convertible will hit the production line in November at BMW's Regensburg factory. Expect the cabrio to show up at the 2013 Frankfurt Motorshow in September.
[Source: Bmwblog.com]