Has a remapped 1.3 DDiS diesel engine that outputs 115 bhp and 240 Nm.

Back in August, we covered an insanely modified Maruti Swift called 'The Punisher' owned by Steven Raju, which has since evolved into what can be considered as the wildest Maruti Swift in India.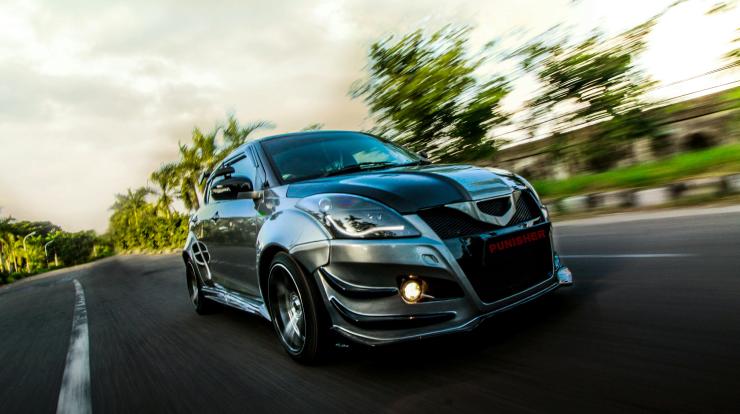 Since we last saw it, this Swift has undergone a transformation to make it look meaner. It now has a wide body kit, aggressive front fascia with winglets, a black and grey hood with contours, large front splitter and a massive rear wing installed on the rear roof.
The rear bumper seems to have been retained, featuring air scoops and dual exhaust pipes. It rides on 17-inch multi-spoke chrome alloy rims shod with low profile 215 section Yokohama A-Drive tires that have tire wall writing. As with most wildly customised cars, the Swift's interior has a Pioneer X5890BT head unit and a Rockford P2D4 Subwoofer for extra bass.
Under the hood is the same 1.3 DDiS diesel engine, which has been remapped to produce 115 bhp and 240 Nm of torque through a 5-speed manual gearbox. It features a free flow diesel exhaust, front strut braces and a Green Cotton cold air intake. Power is sent to the front wheels, but we do not have any acceleration figures of the car. Expect it to be far quicker than the stock Swift's 0-100 km/h time of 14.8 seconds.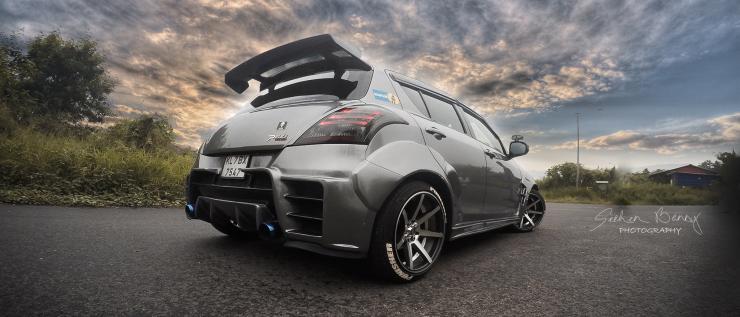 In related news, the next gen Maruti Swift will have its production launch this October.