Indian coming to India? Well the title is a bit intriguing but the enthusiasts know that Indian Motorcycle is a 122 year old American motorcycle manufacturer with an illustrious history marked by several ups and downs.
[Can't watch the video? Head to Youtube]
The legendary motorcycles like the Indian Chief and the Scout have acquired a permanent spot in history and are held very highly by biking enthusiasts worldwide. Remember the biographical movie "The world's fastest Indian" which pays tribute to Burt Munro and his heavily modified Indian Scout which set the world speed record that is yet to be broken?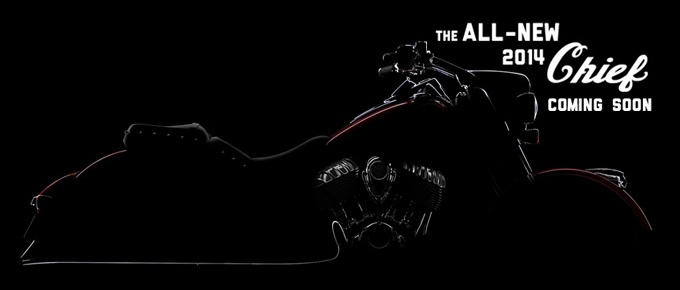 The iconic marque has been resurrected in 2011 when it was acquired by Polaris Industries who also happen to own the fellow American bike brand, Victory Motorcycles, which specializes in cruisers. However tempting it might have been, Polaris were clear about its stand that it will not use the Victory engines on the Indian motorcycles.
[Can't watch the video? Head to Youtube]
Instead, a brand new engine has been developed to power the soon to be launched new Indian Chief. The 1,811cc 49 degree V-Twin Thunderstroke 111 engine features chrome finish like any other American cruiser but the attention to detail is exemplary. The unit construction engine uses multi-directional cooling fins, two valves per cylinder and drives the wheel via a teethed belt. The performance stats haven't been released yet.
The New Indian Chief which is set to be unveiled at this year's Sturgis Motorcycle Rally has been teased in the video. And this is the motorcycle that is expected to come to India.
The company's official website says, Indian Motorcycle will make its Indian debut (no pun intended) soon. The new Chief is said to be the first model to be introduced in India. The starting price of the upcoming Chief stands at $18,999 (around Rs. 10.42 lakhs) but the heavy import duties would spike that up when the bike lands in India.
[Source: Overdrive.in]