Minimum safety features for new cars are yet to be decided.
A recent comment by road transport minister Nitin Gadkari strengthens the notion that safer cars and enhanced safety norms are indeed India bound. According to the Economic Times, Gadkari has announced that all cars sold in India will be required to be fitted with minimum safety features.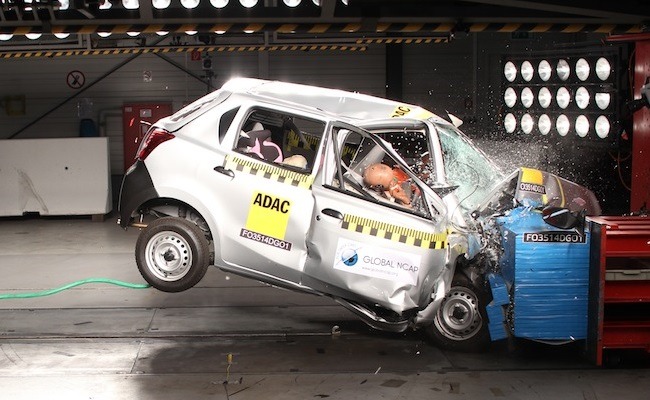 This includes the small vehicles too, which more often than not miss out on basic safety features. The recent failure of the Datsun Go and Maruti Swift in Global NCAP (New Car Assessment Programme) gave rise to the increasing concerns about vehicular safety in India.
An India-specific Bharat New Vehicle Safety Assessment Programme is in the process of being standardized. With it in place, all new vehicles will have to undergo a couple of safety tests and will be ranked on the basis of star ratings. Frontal and rear crash test at 56 km/h will be be the minimum standard, a top ministry official was quoted in the report.
A 56 km/h test lies between the 48 km/h test currently in place and the 64km/h tests that agencies like Global NCAP conduct.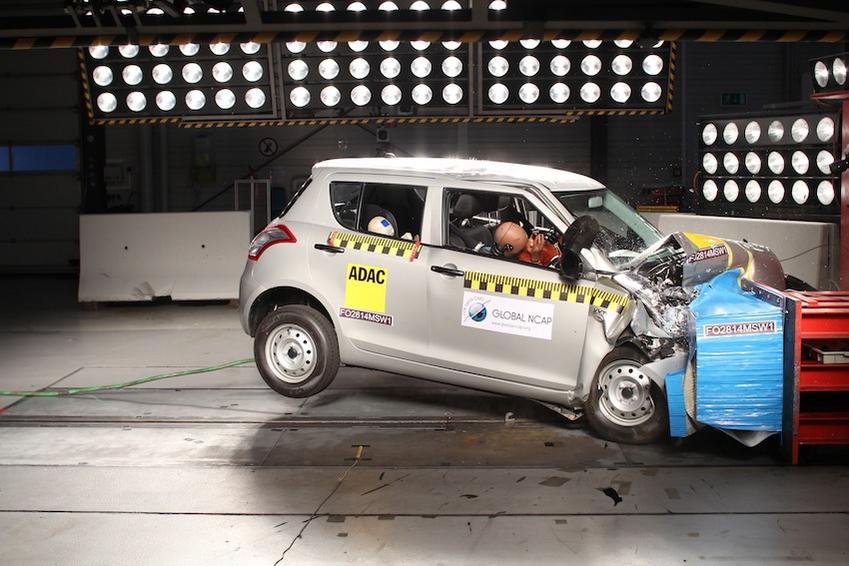 Also read: Frontal crash test to be mandatory from October 2015 
The advisory committee is currently zeroing on the minimum safety prerequisites for every new car in India. The BNVSAP will be applicable from 2017 onward, while the existing products will be given another year to step up their safety features for the said programme.
[Source - Economic Times]