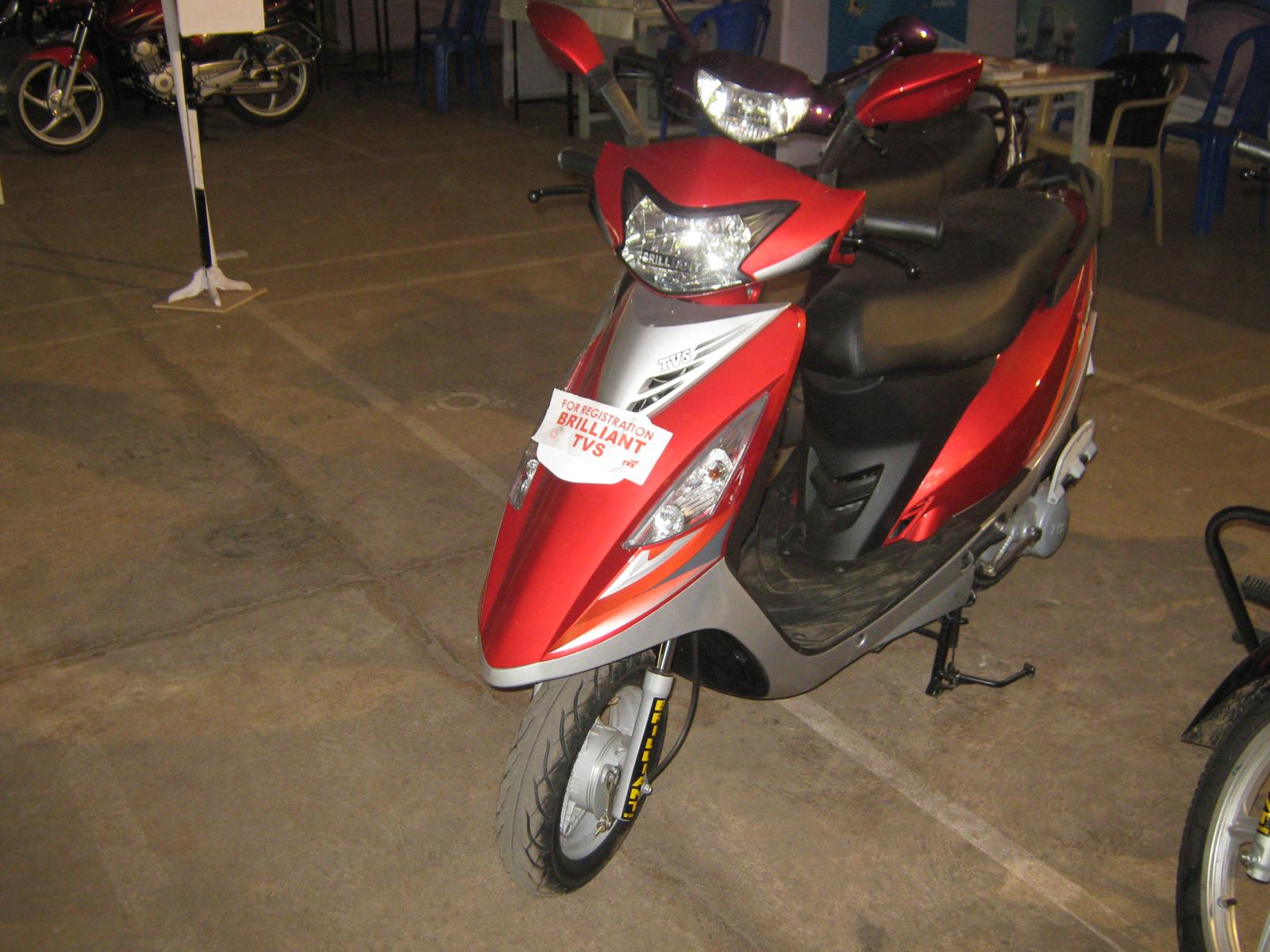 Let us inform you that this is no supercar with a million horsepower for us to pen down a hair raising experience. This is a commuter bike review and will mean a lot for buyers looking for something cheap and worthy.
The TVS Scooty pep has been a massive hit and it was getting very common. TVS has given the Scooty pep a new update and has named it the Scooty Streak. IAB got the chance to put it to its paces. Read on to find out how it feels.
Since we are all aware of the Scooty Pep Plus, let me assure you that the Streak is the same Pep Plus, only with a new body. Nothing has been changed mechanically. You still get the same 87.2cc 4-stroke Pep Plus engine that makes 5 bhp @ 6500 rpm and 5.8 Nm of torque at 4000 rpm. That's decent power but still below the class with the Kristal making 7.7bhp.
Performance is largely similar but a tiny bit smoother. Front suspension is telescopic forks which are better than the conventional ones found on the Kristal and work well. Now that only the styling has been changed, lets talk about that.
TVS has done a good job overall but at IAB, we feel that they have overdone it a bit. The large speedometer and the oversize tail lamps are too awkward. The front is too similar to the Kristal and we feel TVS has lost its originality here. The indicators though, have two chambers and one of them forms the smart pilot city lights and the other sporting a conventional indicator.
The mirrors have been done well. Fuel tank filler moves to the place below the grab handle and this is a very nice move as it removes the chores associated with getting down to fill fuel.
Overall fit and finish is top class and the light weight does really help. LED tail lamps are a first for this segment. TVS's trademark center stand along with lockable glovebox and Mobile charger are all a part of the standard equipment.
The key ring is illuminated with radium rings and this is a very nice touch. The speedometer is also very big and the speedo needle stands in the 6 0' clock position.
A brief test ride proved that the vehicle rides exactly the same and does everything exactly the same way that a normal Scooty does it. Apart from these, the Streak is the same as the old scooty. We would still prefer the old one as it is cuter, nicer and cheaper as well.
TVS Scooty Streak Image Gallery
We thank Brilliant TVS, Chennai, for allowing us to ride the bike.