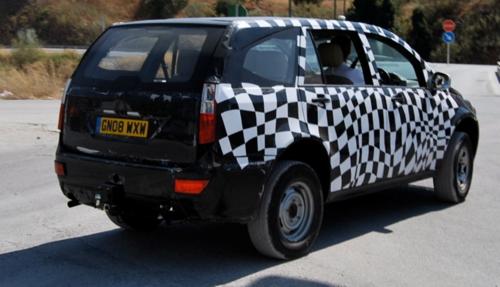 TATA is on the move and we really mean it. Gone are the times when Tata was considered a non-productive organisation (in the automobile field atleast) but it surely is on a roll here. After winning over the world with the NANO, Tata has lots more in store for us. We are delighted as Tata is India's own pet car maker.
Tata grew up with Indians and wanted something for them and then we had the Nano, a car for the people, of the people, by TATA. Then Tata launched the Sumo Grande and Indica Vista which are light years ahead of their predecessors. Now we have the long awaited TATA Indicruz Crossover, which essentially is the TATA XOVER concept that premiered at 75th Geneva motorshow in 2005.
More pics and info after the break.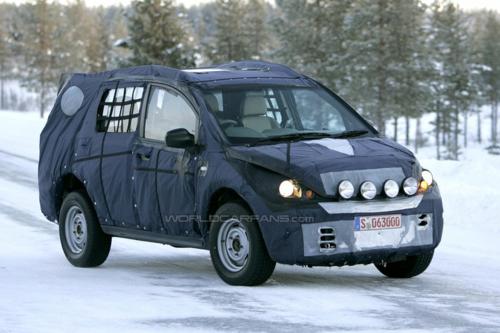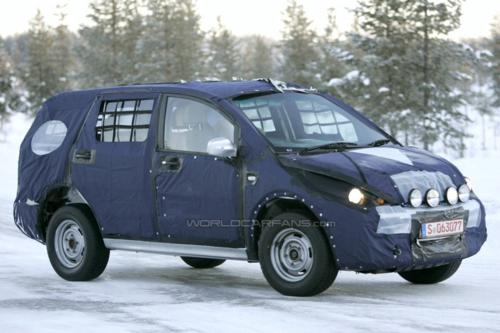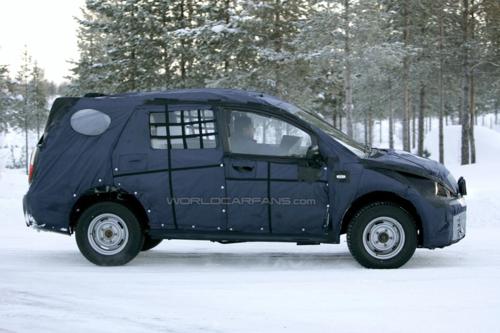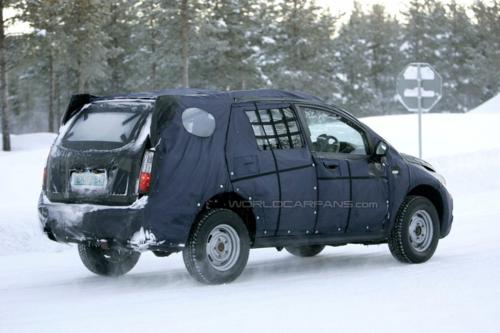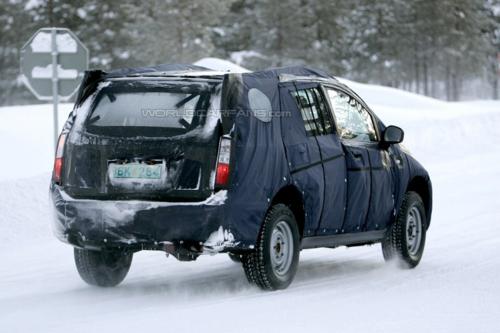 The Indicruz shares its name with TATA products like the Indica, Indigo, Indicom (Tata Telecom). So it should be easy to guess that the Indicruz will bear striking similarities to other Tata vehicles, and it does. It is remarkably similar to the Indica with Tata's trademark smiling face radiator grille, large headlamps and even longer tail lamps. The spyshots were taken from Worldcarfans and Automobile planet and it can be clearly inferred that it is the Xover. One sad point to note is that the concept's sleek roofline has been replaced by a more practical high roof to generate more passenger space. The spectacular cut D-pillar of the concept has been retained on the pre-production prototypes and this surely is a cool design element. The rear bumpers are good looking with embedded lights.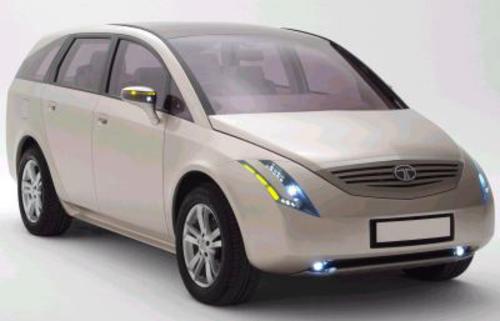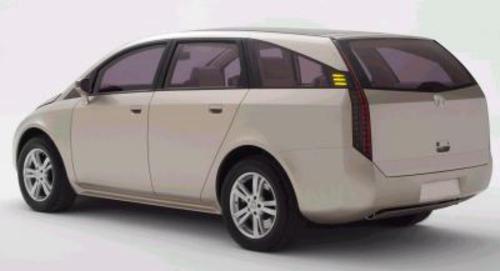 The Tata Xover is a 4.85-meter car, uses a rugged frame-based design with large interior space and flexible seating that can comfortably accommodate upto 7 adults and ample cargo area. Configured to be fitted with a range of Euro IV,V engines including Tata Motors' own next generation power trains, the car would offer traction control, climate control with personalized zones, navigation system, driver, passenger and side-airbags, anti-lock braking system, 4-wheel drive and other comfort, convenience and safety options.
Sporting 17-inch wheels, the car's superior ride-comfort and handling will be ensured by independent double wishbone coil spring suspension with a stabilizer bar in front, and a five-link suspension with coil springs and stabilizer bar at the rear.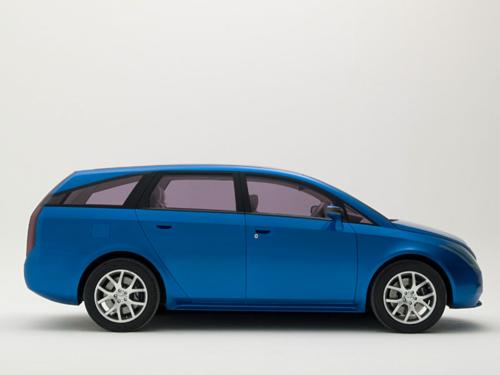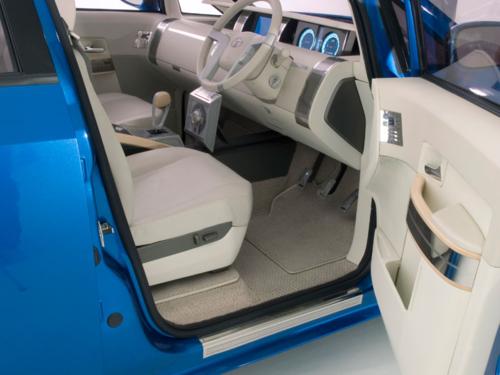 Tata has deviated form the crossover concept to give the prototypes some serious ground clearance and big tyres. This is sure to tackle Indian roads with ease but has also ruined the looks somewhat.The spy shots were taken abroad and the indicruz is undergoing its winter testing and regular testing somewhere in Europe - Tata's target. Tata is shifting into higher gear, it is time for it to go global. After the Jaguar-Land Rover deal, Tata is going for the Jackpot with its Indicruz. The Tata Indica Vista is also expected to be launched in Europe, provided Tata finds proper dealers and alliances and then comes the Indicruz. The Indicruz is expected to be launched in India sometime in early 2009.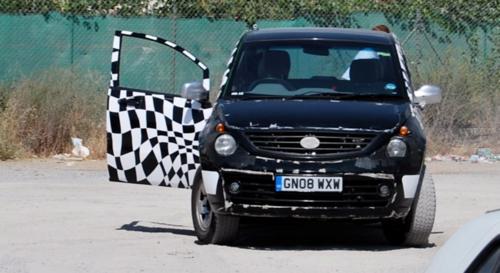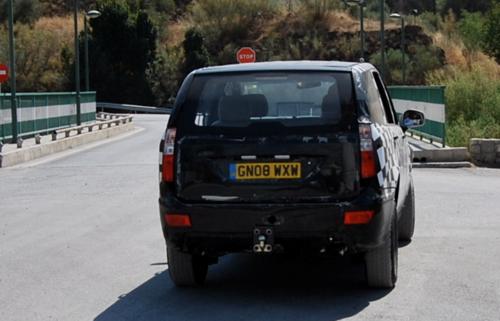 Lets hope The quality is improved so that TATA can make an aggressive entry into the European market. Thumbs-up to TATA and stay tuned to IAB for the reviews once the vehicle hits the streets.