Could be revealed at the 2017 Geneva Motor Show next month.
Korea Joongang Daily reports that its new sub-compact SUV will likely be called the 'Hyundai Kona' in South Korea, a name that the Hyundai Motor America filed for a federal trademark registration last September. The vehicle is internally codenamed Hyundai OS, and will launch in the first half of the year the home market.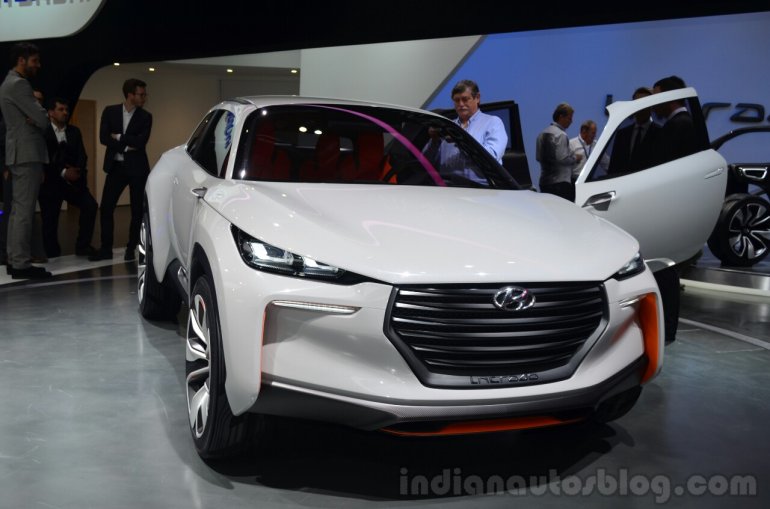 A spokesperson told the Korean news outlet that the model was only for the Korean market, but other web reports on the same matter conflict, writing that it would be launched overseas.
Another speculation is that the new CUV could be revealed at the Geneva Motor Show next month. Spyshots of the Kona's test mules reveal cues from the Hyundai Intrado concept, featuring the new Cascading grille, separate headlamps and pilot lamps similar to the Nissan Juke, and distinctive tail lamps with LED illumination.
The Kona will measure about the size of the Creta and would come with 1.4-liter gasoline turbo, 1.4-liter diesel and 1.6-liter diesel engines. The configuration appears perfect for India, but positioning the model would prove a challenge with the Creta and Tucson covering the premium SUV market well.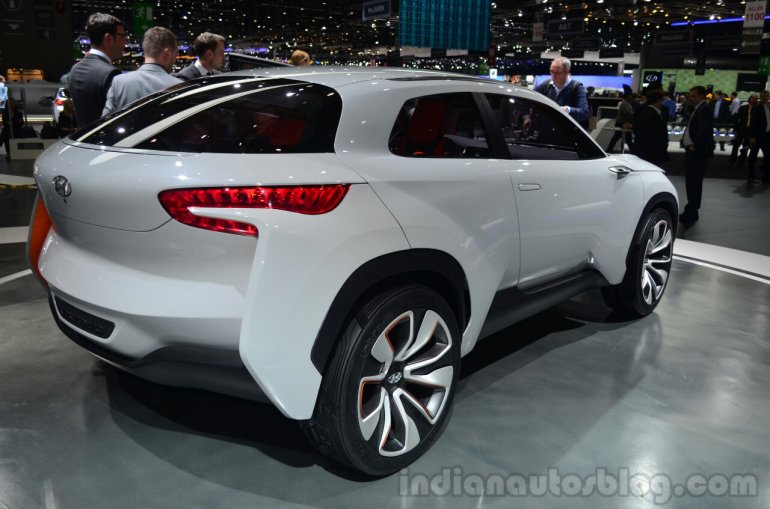 Also Read: 2018 Hyundai Accent (India-bound Hyundai Verna) unveiled in Toronto
The new Hyundai B-SUV will rival compact CUVs like the Nissan Juke, Toyota C-HR, Honda HR-V, Mazda CX-3, and Citroen C3 Picasso. It will slot below the Tucson, and serve as Hyundai's entry level utility vehicle in developed markets which demand advanced safety features.
Joongang Daily adds that Hyundai may use a different branding for the Kona overseas.
[Source: Korea JoongangDaily]