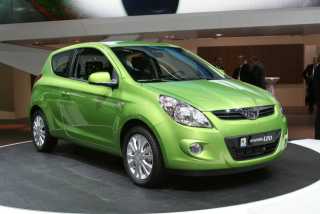 Electric vehicles are the future of the automobile industry. They use lesser components than say a diesel or a petrol engine combined to a gearbox, making them easier and cheaper to manufacture. Electric vehicles are lighter and do not produce carbon dioxide and hydrocarbon emissions, considered harmful substances. And did I miss noise pollution?
FYI- we spent an afternoon with electric scooters last year, and we loved them to bits
Hybrids have already become popular, and they are the transition stage to electric vehicles. Every major car manufacturer is working on an electric vehicle. The Nissan electric vehicle is months away, the G-Wiz L-Ion is coming in two months, Tata's Indica EV and Indica Vista EV have their specifications finalized and reach production next year. Mahindra meanwhile is secretly preparing an electric 4-seater and Honda will introduce an electric motorcycle in the future.
Another manufacturer beckons its electric vehicle will rock the world in 2011. Hyundai claims its electric car will use the Hyundai i20 as framework and will deliver a 100km range using its high-efficiency Lithium Ion polymer battery pack.
If Hyundai makes the deadline, we can expect it in India as well. Hyundai gives frontline importance to India, and by 2011, I'm sure there will be many EVs in India for Hyundai to find the electric car option viable.
Source- Hyundai Blog