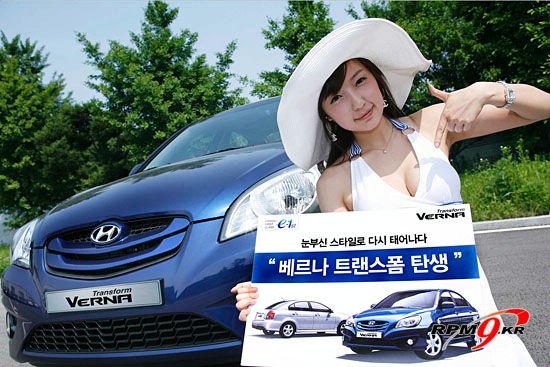 The Koreans are unlucky. Though this the new version, it looks like a mistake. The face of the Hyundai Verna facelift (known locally as the Verna Transform) reminds me of the alien in the movie alien vs predator. Scary, nasty and very very uncool to say the least.

The revised Hyundai Verna sporting minor changes is now available in Korea. External differences include a different radiator grill, bumper, quadra-exhaust and headlamp.
Interiors receive a dose of new items like a different mp3 player/radio, speedo and tacho dials and ipod connectivity facility.
Will this come to India? Hyundai, you don't want to do this to us. After cars like the i20, you've moved to the next level in design and engineering. Bring this to India and you will move instantly a step backward.
This is literally warding off customers from showrooms. This would serve its purpose in farmlands as scarecrows.
Hyundai Verna facelift Image Gallery