The updated 2014 Hyundai Solaris (Hyundai Verna's local name) will be launched in Russia in a few weeks. Trial production of the new Solaris was completed successfully and the first batch of 60 cars were made this month at the St Petersburg plant, reports Carobka.ru.
The facelift would mark the first time that Hyundai is intervening with the looks of the car, outside of China. Earlier this year, the Verna was reintroduced in China with new lights, bumpers and grille. The Russian model is reported to look similar to the Chinese update, but no photographs are available.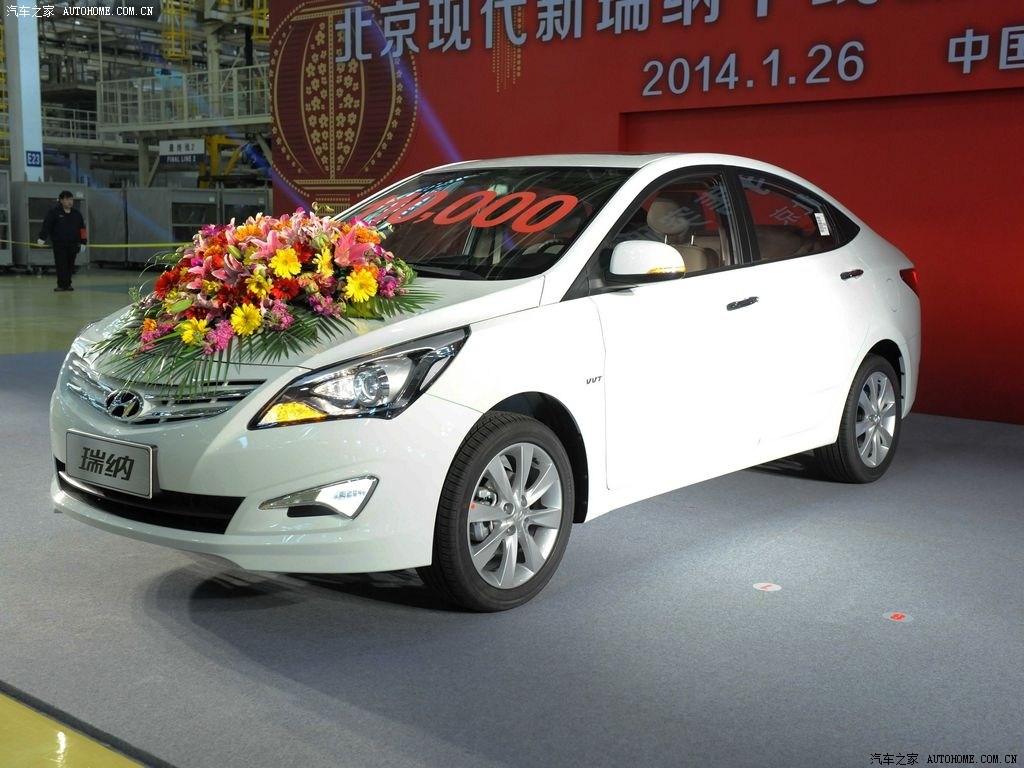 The Verna facelift receives DRLs on the bumper, a new audio system and leather trim, reports Carboka. The 1.6-liter petrol engine powering the car will come with either a 6-speed manual or 6-speed automatic transmission.
Hyundai India introduced an update to the Verna late last year giving it a projector headlamp underscored with LED lamps and a blue backlight for steering mounted controls and the door-mounted switchgear. It however has not made any major cosmetic changes since the launch.
Hyundai introduced the Verna in Russia in 2010 and in India the following year.
[Source - Carobka.ru]