Hyundai Motor India Ltd (HMIL) has just revealed that its new sub-4-metre compact SUV, the Hyundai Venue, will feature numerous segment-first connected car solutions that will be supported by the Hyundai BlueLink technology.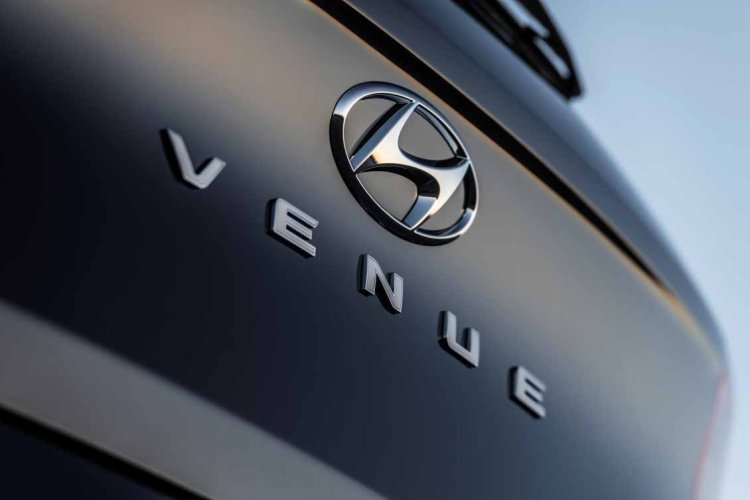 The Hyundai BlueLink is the company's global connected cars technology that will be introduced in India on the Hyundai Venue. It will offer a suite of 33 advanced features, out of which 10 will be India-specific. The BlueLink setup features an in-built and tamper-proof device that is powered by a Vodafone-sourced eSIM and a Cloud-based Voice Recognition platform from Global AI (Artificial Intelligence) Company.
The device will offer real-time traffic information, satellite-guided navigation and Live Local Search in collaboration with a global online maps provider. Moreover, the advanced equipment will provide an Interactive Voice Recognition feature that is capable of recognising the local English accent. The software has been fine-tuned to support various accents found in different parts of the country.
The Hyundai Venue will be simultaneously revealed in India and at the New York Motor Show in mid-April. The new model will launch in India in May 2019 and will be seen locking horns with the Maruti Vitara Brezza, Ford EcoSport, Tata Nexon, and Mahindra XUV300. The new model is expected to be available in three engine variants -  a 1.0-litre turbo-petrol, a 1.4-litre naturally aspirated petrol and a 1.4-litre turbo-diesel motor.
Commenting on the introduction of the company's Global Connected Technology, Mr Seon Seob Kim MD & CEO, Hyundai Motor India said:
We are delighted to share that Hyundai Venue, our upcoming SUV, will come equipped with the Hyundai Global Blue Link Connectivity solution for our customers in India, making it the Most Smart Connected SUV in the Market. The Connected car technology is becoming more interactive and intuitive connecting people to their families, work, and society with unlimited possibilities. Hyundai Venue with Bluelink will create quality time and ease of life in the 3rd space of customers by always being connected.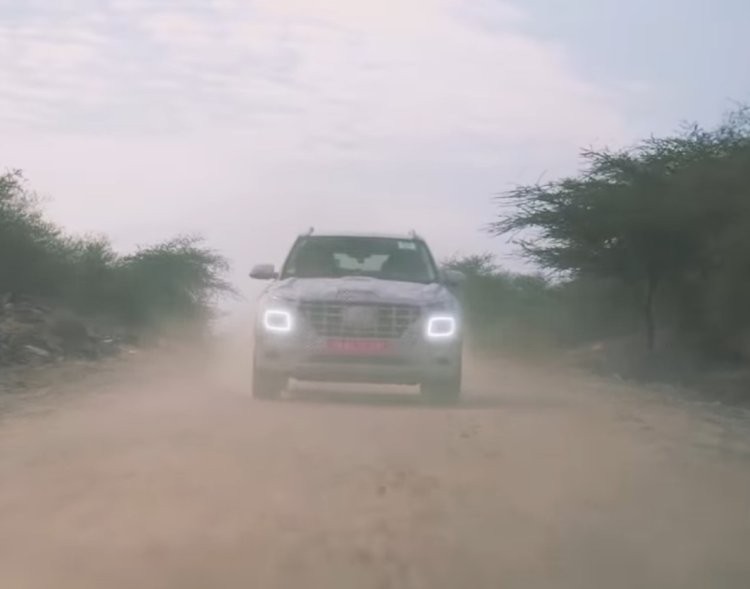 Also Read - 2019 Hyundai Creta EX variant to launch soon - Report
Hyundai BlueLink Connectivity - Full Features List
Safety
Auto Crash Notification
SOS/Emergency Assistance
Road Side Assistance
Panic Notification
Security
Stolen Vehicle Tracking
Stolen Vehicle Notification
Stolen Vehicle Immobilization
Remote
Remote Engine Start/Stop
Remote Climate Control
Remote Door Lock/Unlock
Remote Horn Honk and Light
Remote Vehicle Status
Find My Car
Share My Car
Vehicle Relationship Management (VRM)
Auto DTC Check
Manual DTC Check
Monthly Health Report
Maintenance Alert
Driving Information/Behaviour
Location Based Services (LBS)
Push Map to Car from the app
Push Maps by call centre
Live POI search
Live Traffic information
Share the destination
Live car tracking
Destination Set in link with the schedule
Location sharing
Alert Services
Geo-fence Alert
Speed Alert
Time Fencing Alert
Valet Alert
Idle Alert
Artificial Intelligence (AI)
Voice Recognition - Indian English