In 2019, Hyundai will put the HDC-2 Grandmaster concept to production. Further ahead, the company may launch an even bigger SUV that will rival the Toyota Land Cruiser, reports Carsales.com.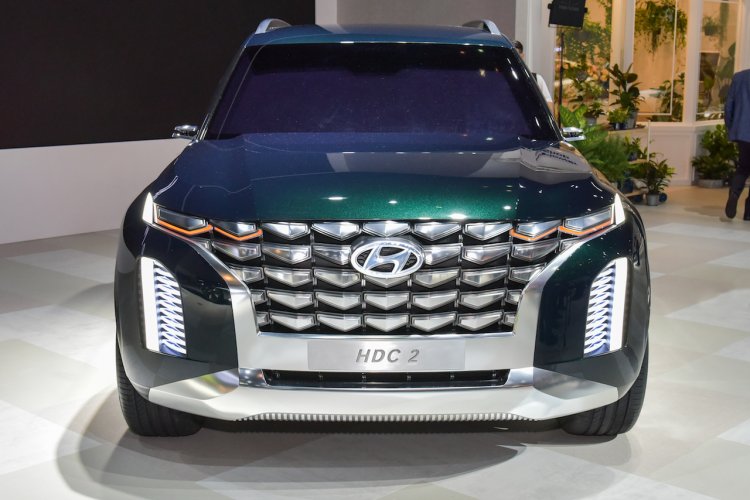 Depending on the market, the Hyundai Palisade, the alleged production version of the HDC-2 Grandmaster concept, is either mid-size or full-size SUV. Irrespective of the classification, there is some room above it, suggests the report. That's where the heavy-duty SUV will come in.
The rugged full-size Hyundai SUV is likely to have a body bigger than the Toyota Land Cruiser (4,950 mm x 1,970 mm x 1,905 mm) which is shifting to the next generation in 2020. It's unknown whether the plan is to use the Palisade's monocoque chassis or a ladder chassis like the Japanese offering.
Several powertrain options are on the table. The Kia Stinger's 3.3-litre twin-turbo V6 petrol mill (370 PS and 510 Nm) is one of the choices seeming like a strong contender at this point. There's speak of the Tau 5.0-litre naturally aspirated V8 petrol unit too. Rumour has it that a large-capacity turbocharged diesel engine is in the works, perhaps an inline-six. This engine also may form another suitable option.
Hyundai will likely point the Toyota Land Cruiser rival primarily at customers in North America, the Middle East and Australia. Production commencement is at least three-and-a-half years away.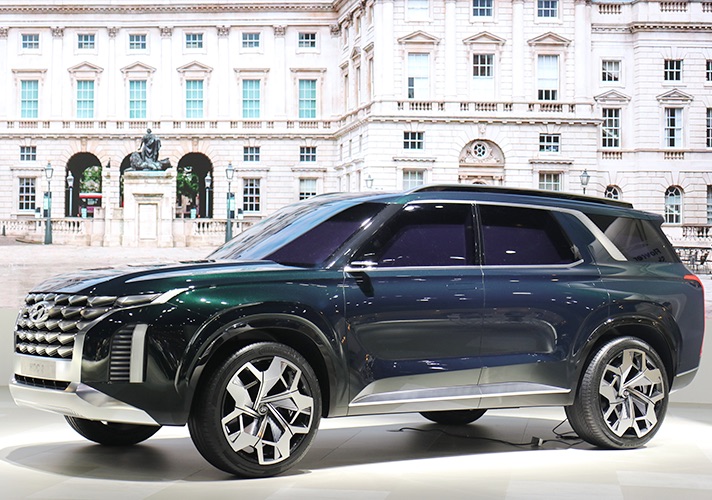 Also See: Hyundai QXi (Tata Nexon adversary) spotted in a parking lot
In India, the mid-size Santa Fe is deemed too expensive and hardly found any takers. So, we don't expect Hyundai India to show interest in bringing down either the Palisade or its rumoured big brother.
[Source: carsales.com.au]