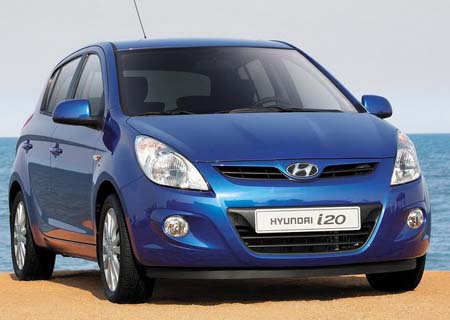 Hyundai Motor India Limited (HMIL) is looking to export its cars to new markets such as Australia, South Africa and South America. This move comes on the back of shortening demand for Hyundai's cars in Europe, due to the withdrawal of incentives such as the scrappage scheme and due to the prevalent economic slowdown in European regions.
The company foresees a 25-30 % dip in its exports to West European regions and thereby wants to negate the effects of this by increasing exports to newer markets and markets where there is a greater demand for its cars.
Arvind Saxena, Director, Marketing and Sales, Hyundai Motor India Limited to Business Line -
Overall we will just about manage to reach last year's exports this year
The company's hopes to reach last years export targets seem realistic since there is a great demand for its products in markets outside Europe and with the shifting of the i20's international production to its plant in Turkey, it should be able to produce more number of cars of its other models for export markets.
Source - Hindu Business Line