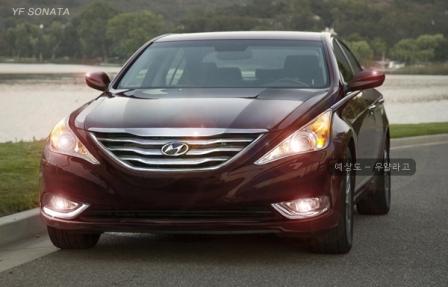 Its Official!
The much awaited Hyundai i40/Sonata YF will be unveiled at the Detroit Auto Show next year. Interestingly the dates of the show (January 11-24) overlap with the Delhi Auto Expo. It will be interesting to see if Hyundai displays a model here for us.
The new Hyundai i40 has been spied many times, we've brought scores of spyshots and renderings. We'll have our version of the car up in the course of next week.
The Hyundai Sonata YF will make it to India next year. Its futuristic design will go down well with Indian consumers. It must be priced correctly, at the end of the day let us remember this is a Hyundai and in India, it makes small cars.
The base model will use a 4-cylinder engine direct injection technology will be utilized. The engine options of the next Sonata has been discussed in depth here before.
Source - Inside Line