Hyundai has just released the upcoming and much awaited EON compact car expected to be launched in India during mid-October. The official sketches show a package offering compact exterior dimensions and spacious as well as functional interiors. The design is subjective, and we feel its flowing on to the road.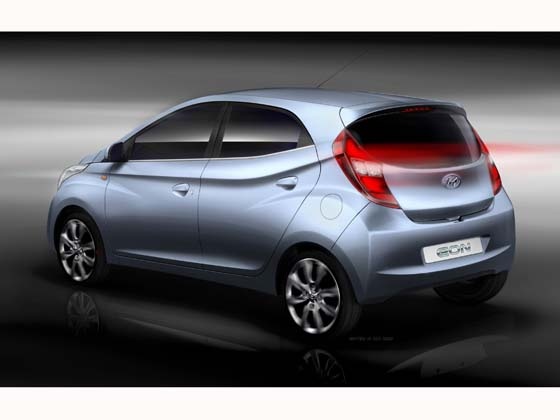 Earlier it was being said that the Eon will replace the Hyundai Santro but the good news for the Santro fans is Hyundai don't have any such plans and both small cars will be sold side by side. We must note that the Santro was Hyundai's first offering in India more than a decade back and has been selling in good numbers till date, largely because of the trust factor, space and fuel economy. The Santro has paved the way for the i10 and the Eon. The trust factor Santro built for brand Hyundai cannot be acquired through media campaigns or brand ambassadors.
The Eon will be priced a touch below the Santro and it has only one objective - to destroy the Maruti Alto which clocks over 25k units even on bad months. The Eon brings more class, well appointed interiors, a sizable boot and visually more stunning design.
It is being highly anticipated that the Eon will be priced somewhere around 2.5 lakh which pits it against the Alto.