Could be launched in the U.S before other markets.
Speaking to Car Advice, Hyundai Motor America president and chief executive Dave Zuchowski has stated that the Tucson-based Hyundai Santa Cruz personal pick-up truck is confirmed for production, although he did not divulge a timeline for its launch.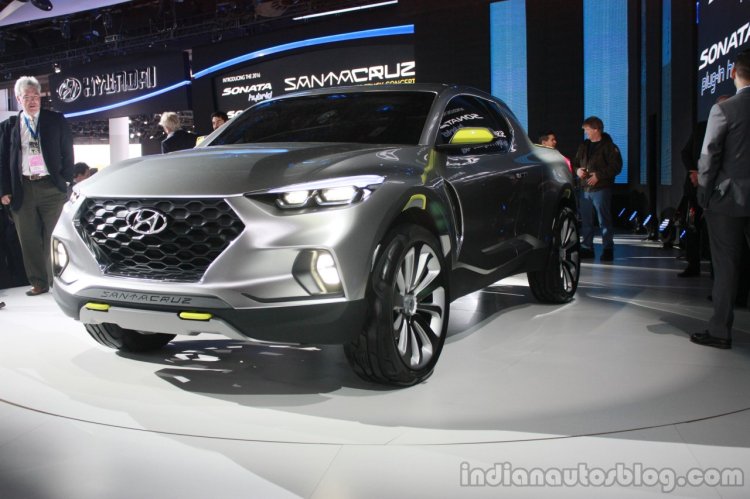 He said:
We're waiting more for an announcement than we are for an approval, right? So HMC [Hyundai Motor Company] is going to dictate (when that happens). It hasn't been officially announced yet. Our timing is not crossing our fingers and waiting for approval, it's trying to figure out when we're going to announce it.
Unveiled at the 2015 Detroit Motor Show, the Hyundai Santa Cruz pick up is based on the Hyundai Tucson that appeals to the 'trending Urban Adventurer lifestyles'. The concept model was powered by a a 2.0-liter turbo diesel engine capable of 190 bhp and 406 Nm of torque. The drive is sent to all wheels via Hyundai's HTRAC all wheel drive system.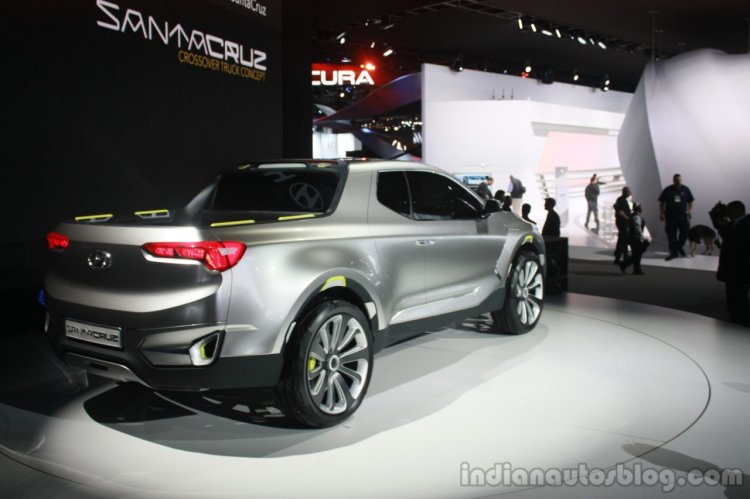 Also Read: Hyundai planning a dedicated FCV with 500 mile range
The Hyundai Santa Cruz could be introduced in the U.S first, before being considered for pick-up friendly markets like Australia, Brazil and South Africa.
[Source: Car Advice]