Hyundai's Russian subsidiary has rolled out the 500,000th car from its plant at Saint-Petersburg. The South Korean auto giant has achieved this feat in less than thirty months from the commencement of production. The lone model to be manufactured at the plant is the
Hyundai Solaris
(Verna). Inaugurated in January 2011, the production capacity of the plant was expanded from 150,000 units to 200,000 units per annum by the end of 2011. The company has provided direct employment opportunities for over 2,200 locals and by having a localization of 47%, has also contributed to indirect job opportunities for over 4,000 persons.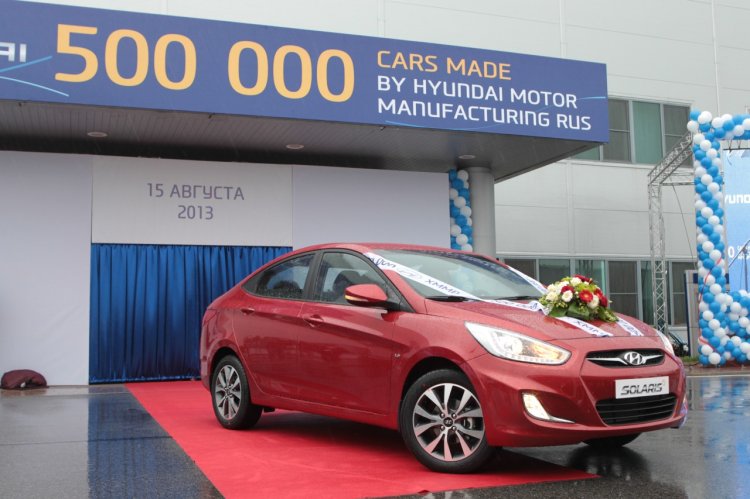 The milestone car was a red Solaris equipped with a 1.6 litre petrol engine paired to an automatic gearbox. Launched in early 2011, the Solaris quickly went on to become the best seller among all foreign cars in Russia. The sedan boasts of two consecutive car of the year titles in the nation (2012 and 2013). The Solaris is available with two petrol engine options - a 107 bhp 1.4-litre and a 123 bhp 1.6-litre. Both engines can be specified with a manual or an automatic transmission. The price of the Solaris starts at 459,000 Rubles (around Rs. 9.12 lakhs) and goes all the way to 689,000 Rubles (around Rs. 13.69 lakhs). Head to
page 2
to view the press release.
Hyundai Russia Rolls out 500,000th car - Press Release
[Can't view the document? Head to
Scribd
]