A mid-engined Hyundai Veloster with an aluminum spaceframe.
At the IAA 2015, Hyundai has unveiled a mid-engined Hyundai RM15 (Racing Midship 2015) concept, which, along with the Hyundai N 2025 Vision GT and 2016 Hyundai i20 WRC, sets the foundation for Hyundai's performance-oriented sub-brand, the Hyundai "N".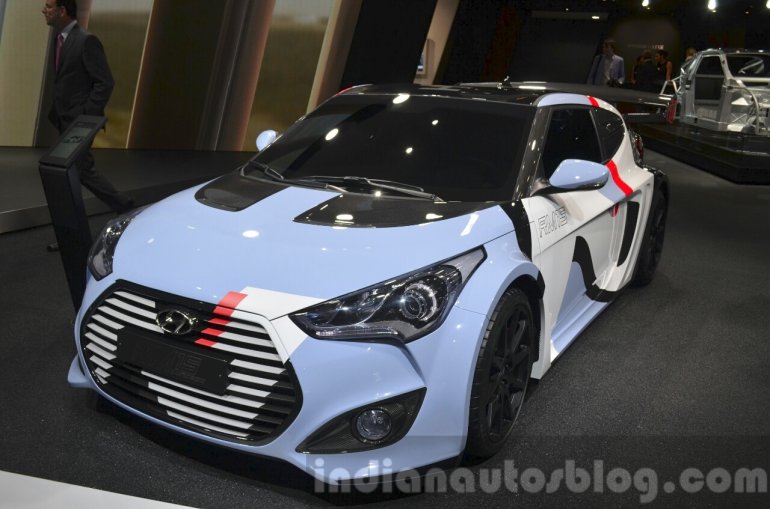 With the looks of the Hyundai Veloster, the mid-engined RM15 features an aluminum spaceframe covered by carbon-fiber reinforced plastic (CFRP) panels, resulting in a lightweight concept that sheds weight from an all-steel structure. The total weight is 1,260 kg, which is a claimed 195 kg lighter than the same concept with an all-steel structure.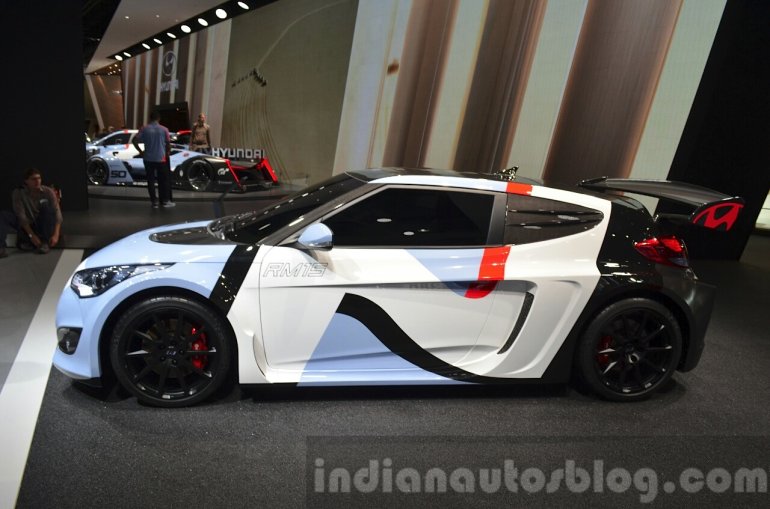 The RM15's weight distribution is 43% at the front and 57% at the back, while the center of gravity is 491 mm from the ground. Thanks to the aggressive rear wing, the aerodynamic downforce is 124 kg at 200 kph. It rides on 19-inch forged alloy wheels wrapped with 235/35 R19 tires (front) and 265/35 R19 tires (rear).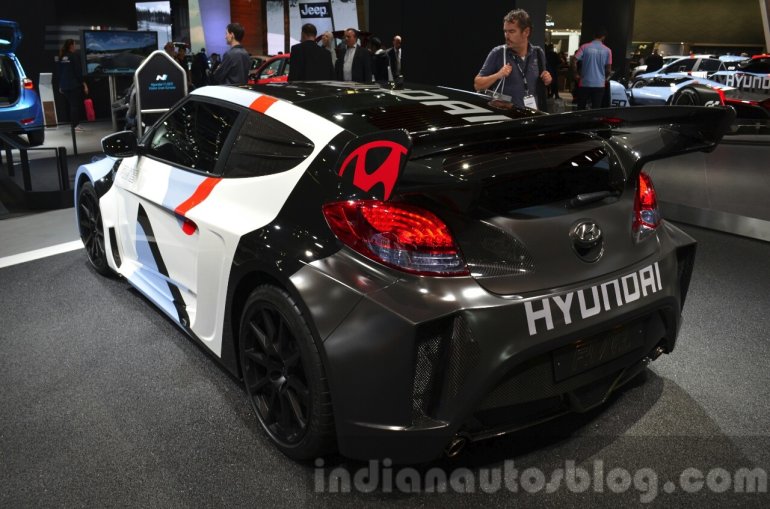 The RM15 packs a Theta 2.0-litre T-GDI engine mounted transversely behind the two-seater cabin and ahead of the rear axle. The 2.0L unit is capable of producing 300 PS at 6,000 RPM, which is sent through a six-speed manual transmission.
You can find more details on the concept in the press release below the gallery.
Hyundai RM15 - Press Release
[Slideshare link]