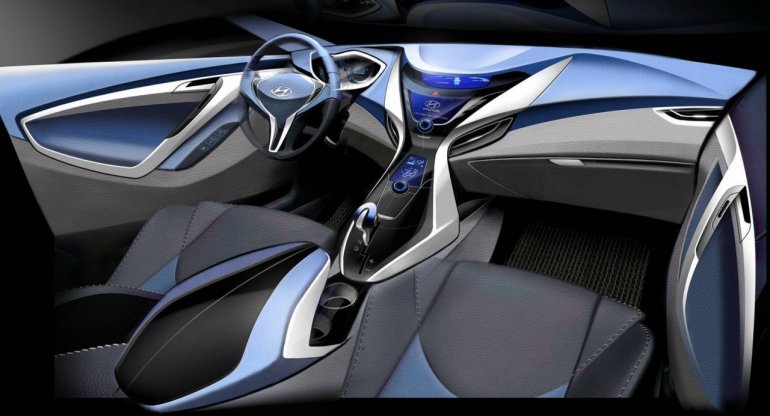 Hyundai could soon begin selling the new Hyundai Avante (Elantra) to India. The Avante will sit between the new Verna RB and the Sonata YF, just like it does in South Korea, where its premiere was conducted a few weeks ago and shortly go on sale.
The Avante is loaded with advanced technology and futuristic styling. Take for example its engine - the 1.6-liter direct injection petrol engine produces 136hp and 166Nm of torque.
The 1.6 litre petrol engine is married to an all new six-speed automatic transmission which also appears on the Santa Fe, another Hyundai that's traveling to India.
The Avante will have features like HID headlights with LED tail lights. Heated rear seats, puddle lamps and a full-colour TFT LCD display in the instrument cluster are on the feature list.
There is no talk of a diesel variant on the Avante which the competition in India is hurriedly preparing. The segment leader Chevrolet Cruze is available only in diesel and the Corolla Altis will get one this month. The Skoda Laura enjoys its company already and only the Honda Civic has missed out.