Has 884 PS in store.
NDTV Auto reports that the Hyundai N 2025 Vision GT Concept will be showcased at the 2016 Auto Expo in Greater Noida in February. Being the concept that is stated to represent the "future potential of Hyundai N", it will be the brand's showstopper at the event.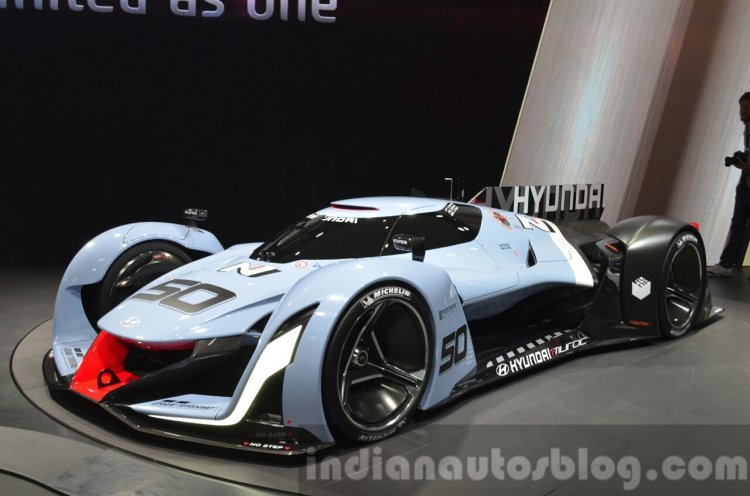 The N 2025 Vision GT Concept is based on a rigid platform made of Carbon Fibre Reinforced Plastic (CFRP), enabling the car to weigh just 972 kg. It features a dynamic race-car design that is inspired by the current Le Mans racers. Hyundai says that the aerodynamic design of the concept makes it look like "a jet fighter design that blurs the line between air and asphalt".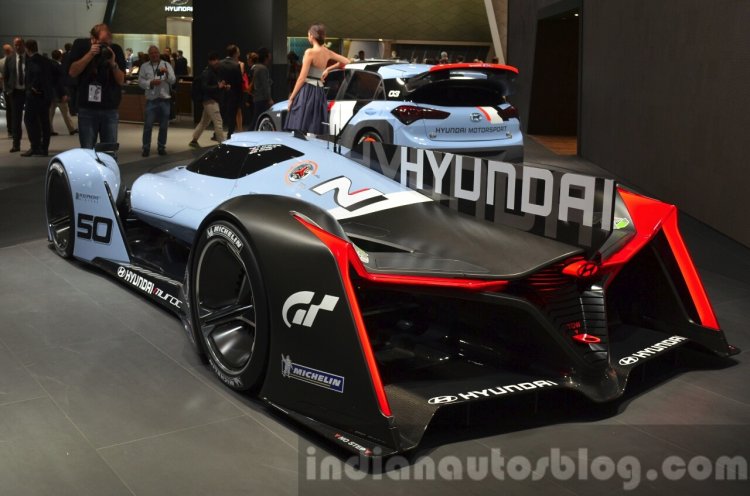 Also Read: Hyundai Ioniq features 1.6L GDi engine, 6-speed DCT
The powertrain too adopts a lightweight design. The N 2025 is powered by a hydrogen fuel cell system and a super capacitor setup that collectively produces 884 PS of peak power. The fuel cell unit generates 670 bhp while the latter adds 201 bhp to the output. Hyundai says that the car gets an "uncompromised traction" as power is sent to all four wheels with motors placed within the hub of each.
Hyundai has not announced plans to mass produce the Vision GT, maintaining that it is a study.
[Source: NDTV Auto]