Will hit Korean roads in 2018.
Hyundai Motor has unveiled an all-new, all-electric 'Elec City' passenger bus at the Hyundai Truck & Bus Mega Fair in Goyang, Gyeonggi. Unlike the previous 'Elec City' electric buses that didn't go past the concept stages, Hyundai plans to put the latest concept into production for sale in Korea next year.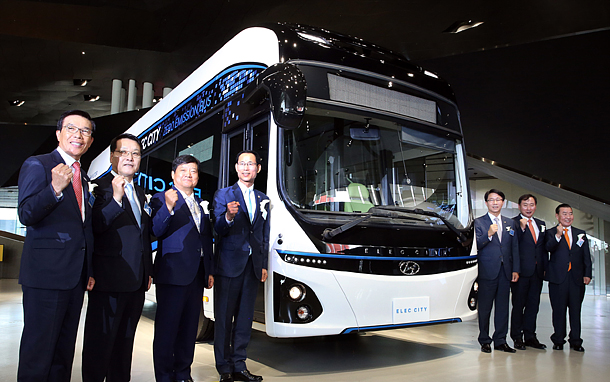 The Elec City has a 256 kW/h lithium polymer battery pack, which takes about 67 minutes to charge fully. It has an electric mileage of 290 km on a single charge. To maintain battery efficiency, it comes with an automatic temperature control system that prevents the battery from overcharging and controlling battery temperature depending on weather conditions.
Hyundai claims that the Elec City can slash down the fuel cost to one-third of a regular bus, and can save as much as 270 million won ($241,000) in over ten years. The Elec City will rival the eBus-12, the Korean version of the Chinese BYD's K-9 bus. It was introduced in March and is capable of travelling up to 250 km on a single charge.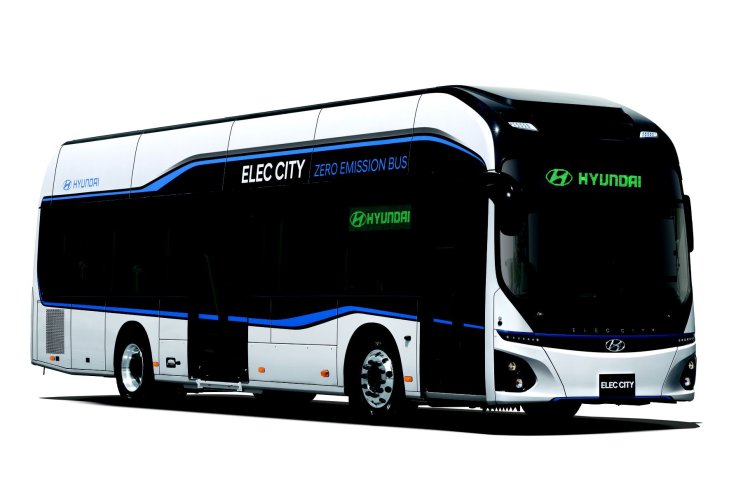 Hyundai also plans to increase the fuel efficiency of its commercial vehicle portfolio by 30 percent across models by 2020, by introducing hybrid and plug-in hybrid technologies.