Regular Indian Autos Blog readers know that Hyundai is developing a Ford EcoSport rival which has entered its testing phase.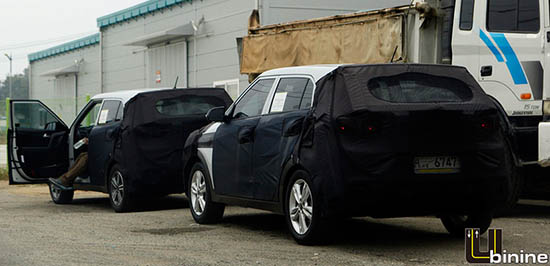 We brought you the spyshots of the compact crossover testing in South Korea. Here is another picture of the test mules which were spotted in South Korea again.
The Hyundai mini SUV derives its styling from the Hyundai CURB concept that was unveiled at the Detroit Auto Show in 2011. The tight fitting roof which tapers towards the rear and the thick C-pillar are characteristics of Hyundai's sister brand Kia.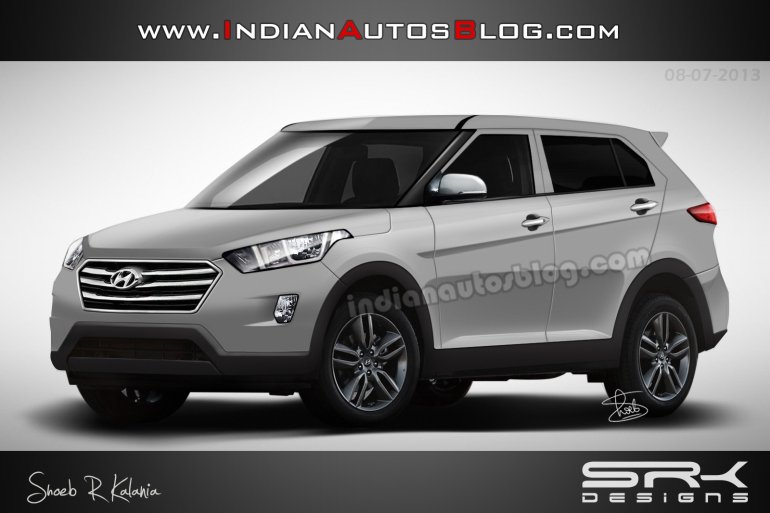 From the earlier spyshots we know that the front fascia of the yet to be named car subscribes to Hyundai's current design philosophy. To provide you a better idea about the car's looks we have a speculative rendering of the car created by our in-house image manipulator Shoeb.
Technical and dimensional details of the upcoming SUV is not clear yet. By the looks of it, Hyundai could just manage to tuck it under 4 meters when it comes to India.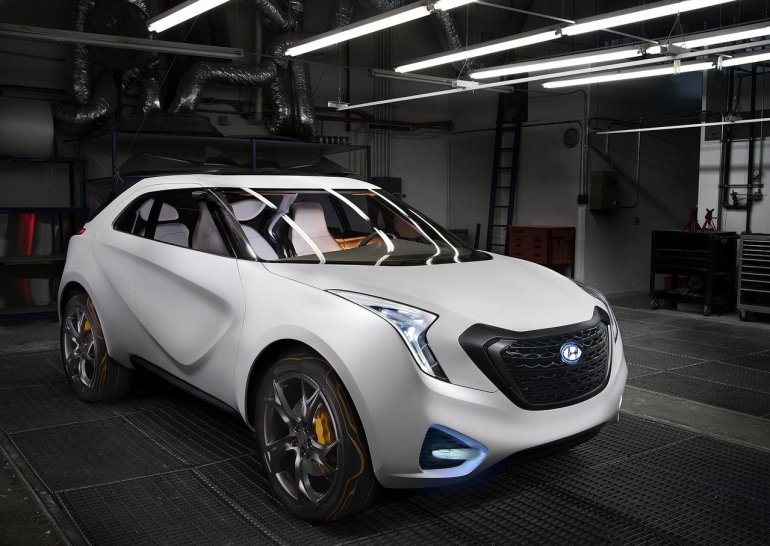 Hyundai India has announced that it will launch four new products in two years. The first product will be the 2014 Hyundai i10 and the mini SUV is also part of the product plan.
It's needless to say that the new contender from Hyundai will go directly for the Ford EcoSport, Renault Duster and the Nissan Terrano.
[Source: Blog.naver.com]