Hyundai's new sub-compact SUV gets to pose like Iron Man on its birthday.
As a promotional exercise, Hyundai unveiled the Hyundai Kona Iron Man special edition at the car's world premiere at the Motorstudio in Goyang, South Korea, today.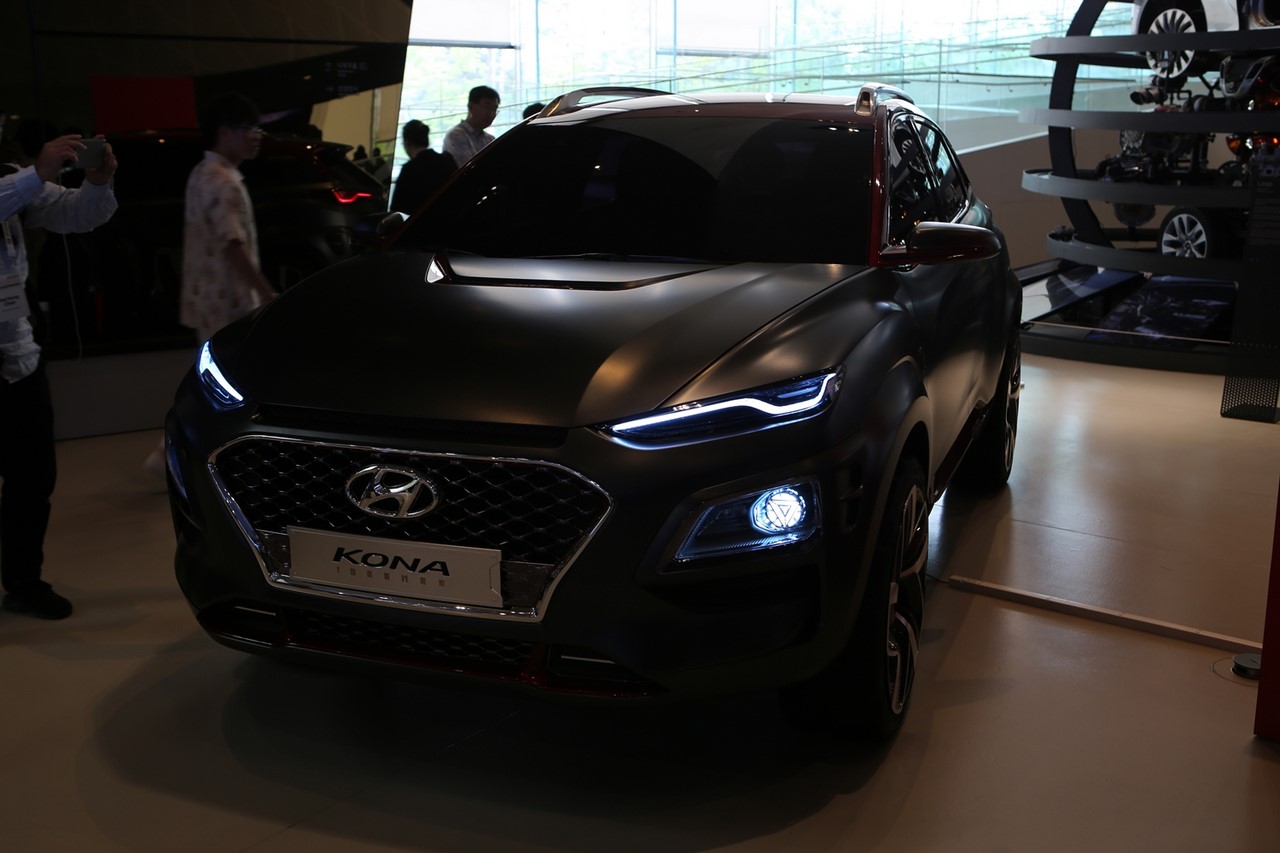 The Hyundai Kona Iron Man is inspired by the suit of Marvel's fictional character. The special edition, which looks rather like a concept, features a two-tone colour scheme with the majority of the body finished in matte grey, and the roof, the slimmer ORVMs, D-pillar (partially) and some lower body elements finished in red. The Iron Man theme also brings more shine to the exterior, as seen with the front grille, fog lamp surround, the lower body on sides with unique garnish.
Designers have applied special LEDs with the Arc Reactor-shaped graphics to the headlights to strengthen the connection.
The matte grey hood appears to have a large vent at the back. Air vents are seen on the front of the front fenders and the rear of the rear fenders, while the 19-inch wheels and front fenders have the Iron Man Mask logo. The specially designed wheels are shod with 716 mm off-road tyres. With a width of 1,840 mm, the Hyundai Kona Iron Man is 40 mm wider than the showroom model.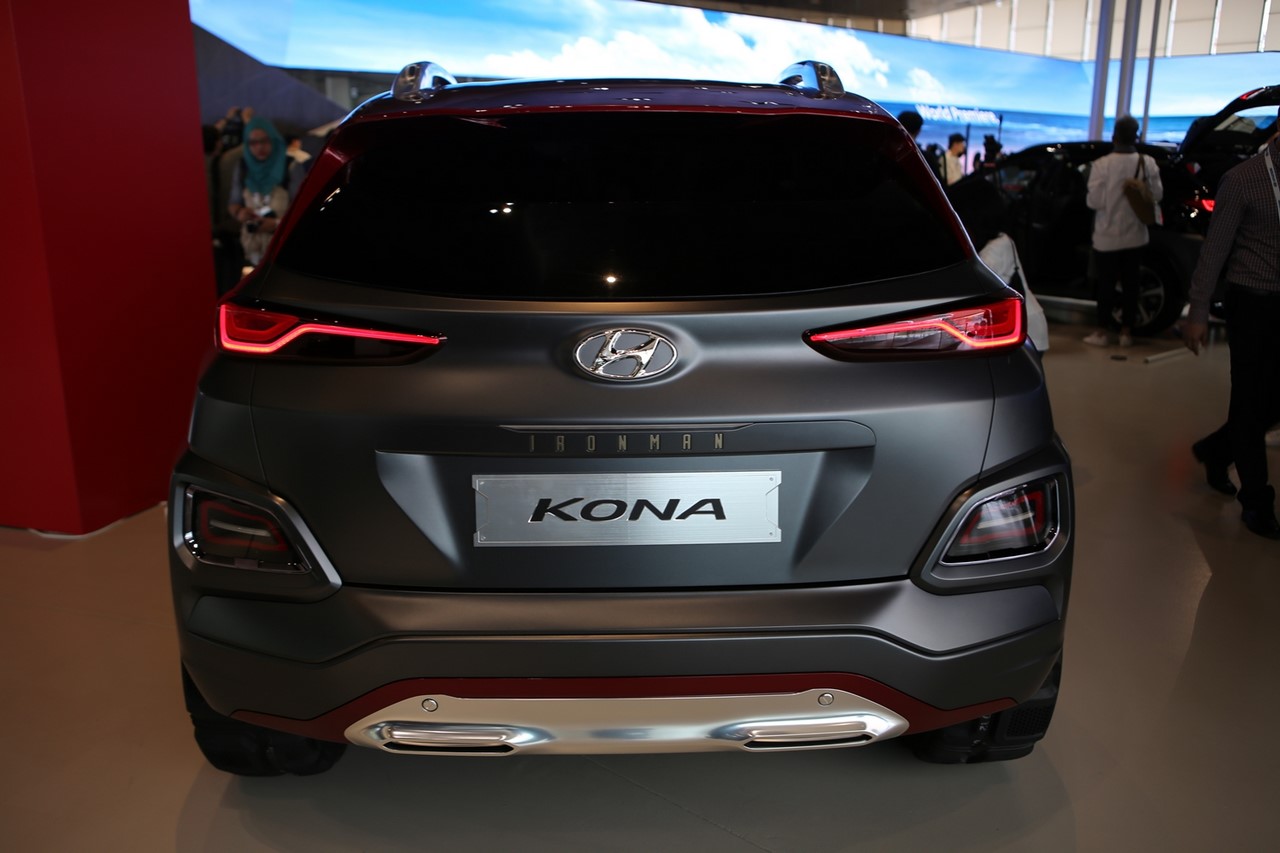 Also See: Interior of the Hyundai Kona – In 8 Live Images
Hyundai will display the Hyundai Kona Iron Man at the Motorstudio for a month following its global reveal. Hyundai will not say it, but the special edition is not planned for production.
[Image Source 1: Sumao Blog]
[Image Source 2: Konamembers.kr]