New engine to debut in the European i20 next year.
Hyundai has showcased its latest powertrain technology at the 2014 Paris Motor Show in the form of the new Kappa 1.0-litre T-GDI turbocharged petrol engine and a 7-speed dual-clutch automatic transmission.
Hyundai Kappa 1.0-litre T-GDI
The Hyundai Kappa 1.0-litre T-GDI (Turbocharged Gasoline Direct Injection) is first of the new gen compact turbocharged engines from the South Korean automaker. Based on the currently running 998 cc three-cylinder Kappa MPI petrol engine, the new motor gets direct injection and a single-scroll turbocharger with an electronically controlled wastegate.
Developed at Hyundai's European Technical Center in Rüsselsheim, the powerplant produces a commendable 120 PS and 172 Nm of torque, which is comparable to the Ford EcoBoost 1.0-litre.
Complying with the Euro 6C emission norms which will be implemented only in 2017, the pint-size motor will debut in the 2015 European Hyundai i20 next year.
Hyundai 7-speed dual-clutch transmission
The Hyundai 7-Speed dual-clutch transmission is the company's first DCT with as many gears. The company says that the 7DCT combines the benefits of automated and manual transmissions, thereby delivering better fuel economy and emissions compared to a normal 6-speed automatic transmission.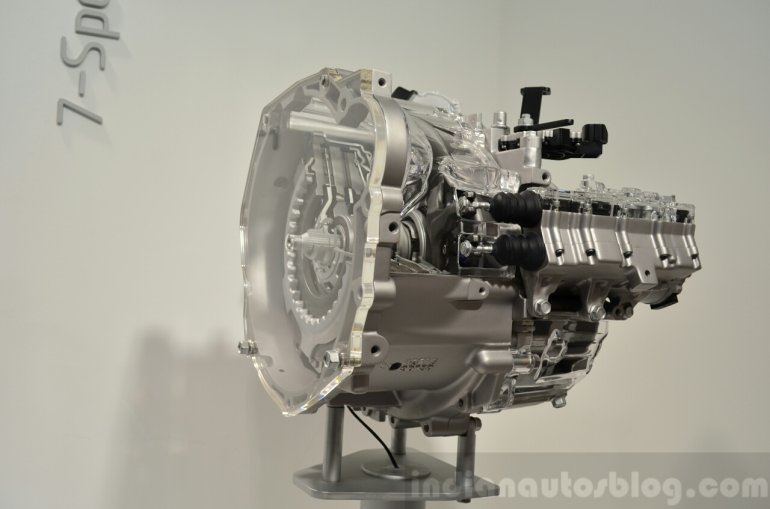 The new transmission gets an electrically driven actuator for the two dry clutches and an external damper to reduce the NVH.
More details are available in the press release.
Hyundai Kappa 1.0-litre T-GDI and 7-speed dual-clutch transmission - Press Release
[Head to Slideshare if you can't view the press release.]