If there is one manufacturer that has been insanely bullish in the recent months, Hyundai is the name. The company just has been dropping bomb after bomb of good products in India. It all started with the new i10 which showed us a glimpse of the new design language. Then came the Verna showing us the full monty. Santa Fe and EON also joined the battle along with the Avante,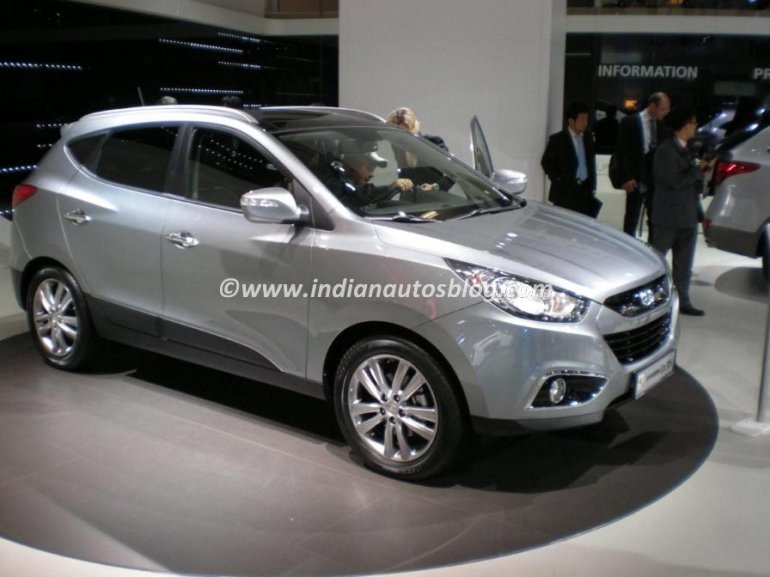 i20 facelift and the i45 sedan spotted around the country.
The car that India will expect next is the new Tucson/ix35. At the Santa Fe launch in Udaipur last year, a top Hyundai official said they had no plans for a second SUV and the ix35 not being a seven seater was viewed as a drawback.
The new Tucson was unveiled in the August of 2010 sporting a 2.0L Theta II gasoline engine (166 horsepower) and the 2.0L R-diesel engine (184 horsepower) mated to a new 6-speed automatic transmission. The petrol was available with two wheel drive and the diesel was available in both two and four wheel drive configurations.
Mahindra's XUV500 mostly definitely exposed the potential of the SUV market in India. Having told the media that it wants to play across segments, Hyundai is secretly cringing on the fact that it does not have an SUV in a 10 - 15 lakh price bracket. With Ford and Renault preparing for SUV onslaught in the Indian market, Hyundai cannot fold its hands and watch.